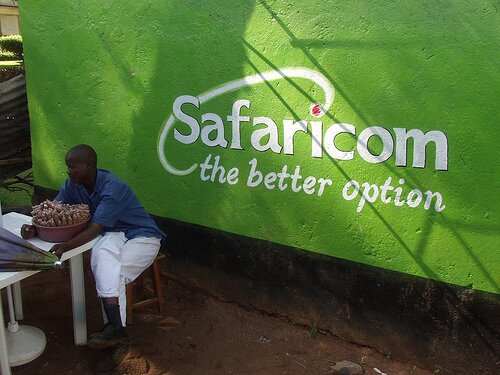 CC image coutersy of rogiro on Flickr
Safaricom is expected to announce its half year profits today amid a different political environment, new taxes in the sector and continued economic growth.
In its end of year results reported in May, the Kenyan network operator posted a pre-tax profit increase of KSh25.5 billion (US$229 million), a 47 per cent increase compared to the 2011/2012 financial year.
Safaricom's 2012 half-year results recorded a 94 per cent increase in post-tax profits to KSh7.8 billion (US$91.5 million).
Its total revenue grew by 19 per cent, with voice continuing to lead the way as the biggest contributor, although non-voice revenue grew more with a 28 per cent rise.
The biggest revenue streams following voice were M-Pesa, data and SMS, in that order.
In the first half of 2013 the company saw a two per cent increase in costs to KSh59.12 billion (US$694 million), arising from dealer discounts, high interconnection costs, direct costs, license fees and handset costs.
This time round the company is expected to see increased voice revenue as a result of increased customers as well as higher charges effected during the period, with on-net calls up to KSh4 a minute.
Data and M-Pesa are expected to be among the main non-voice revenue earners, although mobile money could receive a hit following the introduction of tax on all transactions.
Tax on handsets is also expected to affect the revenue from sale of mobile phones, although it is expected the impact to be bigger in the second half of the financial year.
A number of large ongoing infrastructure projects funded by the company could also lead to an increase in expenses by the telecommunication giant.
There are however no indications the company could see reduced earnings or a reduction in profit during the same period as witnessed in the first half of 2011.