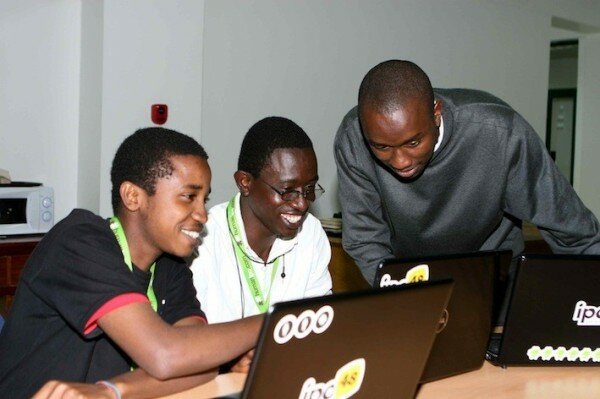 One of the IPO48 Nairobi prized startups, 6ix Degrees, experienced baptism by fire during the event. The team-leader had never ever done a page before and 2 of his team-members failed to show up. But the Startup God writes straight with crooked lines and the team finished the event with a surprise investment and their first corporate client!
6ix Degrees attempts to kill two birds with one stone and provide a mobile application that retrieves all contacts in the users' phonebook and backs up these in a remote server. And also, by using the theory of six-degrees-of-separation, hence the name, an algorithm sifts through this data to provide a relational nation-wide directory.
The founder Ngugi Gikonyo admits that the whole IPO48 experience was literally like baptism by fire, as on the first day two of his team-members did not show up.
But the persistent entreprenuer as he is, he did not give up and hustled for a new team the next day – gaining a valuable partner in an old school-colleague who got them their first corporate client in 16 hours.
"Also I had never even done a page before or knew how to build up a proper business model," says the team-leader Ngugi Gikonyo, a computer "hacker" by his own definition. "My idea had a big problem with business revenue. We had this platform and thanks to the platform and mentors we have now seen 5 different ways of making money out of it. It has been really good to chat with the mentors, they help you see a different angle that you did not think of, especially how to push it to the market and how to monetize it. So it's been a real learning experience. I have probably learned like six months of worth studying in an institution here in these 2 days," Ngugi says.
Got an excellent startup idea, too? Want to become part of one? Sign up for our next event in Copenhagen here.