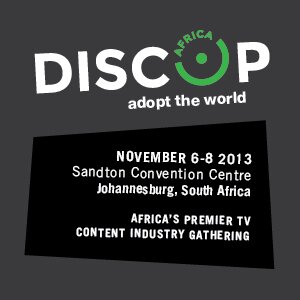 Around 1,500 delegates are attending the Sandton Convention Center, Johannesburg, for the eighth edition of DISCOP Africa, an event geared towards driving content business and digital changes across Africa.
More than 700 new and established regional and global companies are represented at the conference which will feature 70 renowned speakers across the three days and which has the focus of helping producers explore co-production opportunities and showcase their projects.
There will be thematic Pitching Competitions hosted by international TV industry consultancy The Format People, which will reward TV shows created in Africa.
"With the producer in mind, this year's DISCOPRO is focused on topics aimed at empowering the producer with strategic insights into the key advancement areas of content, giving tips and tools that will elevate their position in the marketplace," said Azania Muendane, DISCOPRO's community manager.
"We are humbled and excited by the contributions of over 70 global speakers who have committed themselves to participate."
DISCOPRO was developed in partnership with Africa's most active production communities and sponsored by Kenya's Wananchi Group.