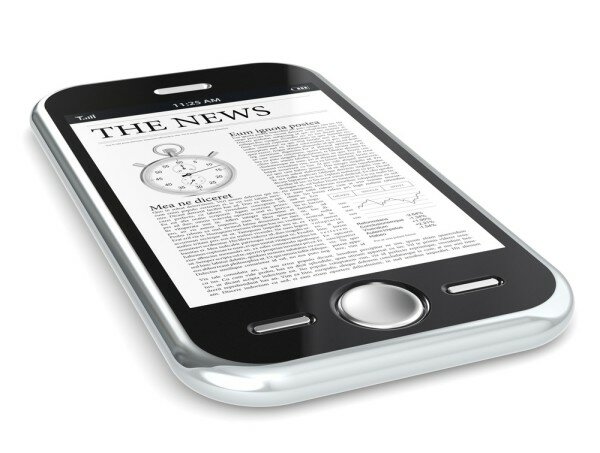 Technology is changing journalism and editorial processes at large and the Daily Maverick, a South African online news publication, serves as an example of this, according to Chris Borain, its commercial director.
An online report by the Digital Media and Marketing Association (DMMA) in July indicated there are 22 million (now 23 million) unique browsers in South Africa and according to the latest statistics 50 per cent of those access the internet through mobile devices.
Speaking at the Footnote Summit in Cape Town today, Borain said: "Readers of news have migrated to a multi-platform environment. This migration in South Africa is hampered by the high cost of productivity and low broadband connectivity."
In terms of the migration from print to online, Borain said 50 per cent of South Africans still read daily newspapers, but there has been a 10 per cent decline in the number of newspapers sold in the country.
"Because of the shift away from print, an online only publication like the Daily Maverick has been able to establish a brand presence that's quite similar to established newspapers," he said. "The bad news is, because of the shift in mobile devices we now really compete with anybody who has a mobile phone.
"140 characters on Twitter is able to break news so we need to segment the market to see where we can compete. Instead of shrink form breaking news we have 1000 (or more) word articles everyday, we are the biggest long form publisher in the country."
Borain said with many South Africans accessing the internet through their mobile devices, together with the history of BlackBerry Messenger (BBM) usage in the country, it is inflating the "smartphone scoop".
According to Borain, 35 per cent of traffic to the Daily Maverick's site is via mobile devices, despite competing with the "Twitterazzi".
"At the Daily Maverick, what we've become true believers in is the power of the internet and digital technology to build our brand…" said Borain, and said the Daily Maverick has spent nothing on marketing, aside from ZAR5,000 (US$493) on T-shirts.
He said social media and search engine optimisation (SEO) has become the lifeblood of new online publications. In terms of monetisation, the Daily Maverick is funded through advertising.