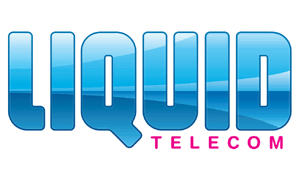 Liquid Telecom Group has appointed Chabuka Kawesha its new managing director of CEC Liquid Telecom in Zambia.
CEC Liquid Telecom Zambia is a joint venture between the Copperbelt Energy Corporation, a Zambian power company, and the Liquid Telecom Group
Kawesha was previously head of corporate communications and government relations at Airtel Zambia, the largest mobile operator in Zambia.
He has 14 years experience in telecoms having been with Zamcell, Celtel and Zain
Kawesha replaces Garth Schooling, who is relocating to South Africa and will be managing executive of business commercial at Liquid Telecom South Africa.
Nic Rudnick, chief executive officer (CEO) of Liquid Telecom Group, said: "We are an ambitious company which is growing quickly. We welcome Dr Kawesha onboard and value the expertise and experience he brings to our company."
Kawesha currently sits as board chairperson on the Board of Regulators for the Pensions and Insurance Authority (PIA), is vice president south for Zambia Association of Chambers of Commerce & Industry (ZACCI) and is member on the Board of Governors for the Policy Monitoring & Research Centre (PMRC).