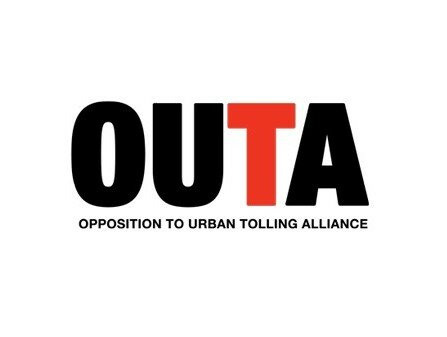 The announcements by the Democratic Alliance (DA) and the Freedom Front Plus (FF+) to take legal action against the controversial e-tolling system has been welcomed by the Opposition to Urban Tolling Alliance (OUTA).
HumanIPO reported yesterday on the DA's new legal challenge against the e-tolling of Gauteng's freeways in a bid to delay the project.
The new legal challenge by both political parties will afford the legislature another chance at scrutinising both the desirability and rationality of e-tolling.
"OUTA's court challenge has served to raise issues that were never openly at the outset, because of SANRAL's (South African National Roads Agency Limited's) failure to meaningfully consult the public," said Wayne Duvenage, chairperson of OUTA.
"We therefore maintain the legislation lacks both ethical legitimacy, as well as formal lawfulness. Religious leaders, led by the Catholic Bishops, have already said as much with respect to the morality of e-tolling, while the Supreme Court of Appeal (SCA) remained silent about the latter, in the OUTA application."
OUTA said it hopes the judiciary will promptly give its judgement so the issue can then be expedited before parliament adjourns for the general elections coming up early next year.
"We are confident that in a free vote, the e-tolling bill will be overwhelmingly defeated. No self-respecting MP (Member of Parliament) or MPL (Member of Provincial Legislature) from Gauteng could support e-tolling after listening to what their constituencies are saying," said Duvenage.
OUTA believes the e-toll battles have the potential to "enable the vital maturation of [South Africa's] democratic processes" as well as the mutual accountability which should exist between the judiciary, executive, and the legislature in order to perform their separate duties holding the best long term interests of the country as a priority.
According to Duvenage, OUTA lost its Constitutional Court challenge because it found the judiciary "trespasses" into the executive's powers through the granting of OUTA's interdict.
"We lost our case in the High Court and SCA because the judiciary was unwilling to make a declaratory ruling on the lawfulness of e-tolling, because so much water had already flowed under the bridge," said Duvenage.
"The judiciary could now do a great service to society by referring the matter back to the legislature for proper debate, which is what should have happened at the outset, following a thorough public participation process."