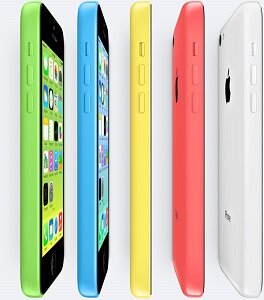 The iPhone 5s will be available to South Africans with Telkom Mobile from November 15, with the network opening pre-registration for the device today (Friday).
The part state-owned telecommunications company has also made the device available to its Telkom Business customers.
Telkom has given no further information as yet on pricing, while there has been no mention yet of the iPhone 5c. Cell C has also announced it is accepting pre-orders of the iPhone 5s and it will be available from November 15.
HumanIPO reported last week both Vodacom and MTN had confirmed they would be selling the 5s and the 5c from November 15, with the former announcing its prices today.
Contract prices on the 16GB model will range between ZAR469 (US$46) and ZAR1,999 (US$195) per month, while with the 32GB it will start at ZAR529 (US$52), while the 64GB will begin at ZAR679 (US$66).
The iPhone 5c packages will cost between ZAR399 (US$39) and ZAR1,999 per month.