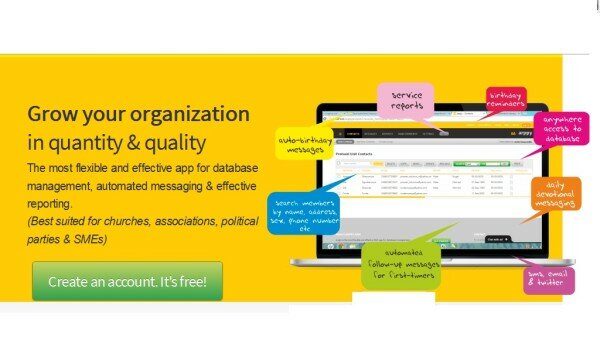 ARPPY, a new app designed to ease church and business communications, has been launched by a Lagos IT firm.
In a statement, the firm said the app would be especially helpful in assisting churches in establishing and maintaining personal contact with members and accelerating their growth.
"With the growing number of church members, seamless communication becomes even more important because with more people to carry along, more attention needs to be paid to the communication process and strategy," ARPPY said.
"Yet, communication is one of the major challenges in the church today. This challenge leads to an emotional disconnect between church management and their members."
The app, according to the developers, was designed in response to the rising challenge of emotional disconnect between church management and members.
"It taps into periodic messaging (monthly, weekly or daily messages), birthdays/anniversaries messaging, devotionals, first-timer messaging, automated messaging, etc to strengthen loose emotional ties," they said.
"Now churches can extend the hand of fellowship beyond the church auditorium and into the everyday lives of members. With ARPPY, churches can send daily devotionals to members to enable them grow in their walk and relationship with God."
It has tools that support automated birthday/anniversary messaging function and the management gets reminders about special days coming up.
"Churches can also send automated periodic messages (like monthly, weekly or daily messages) and general information to members through multi-channels (SMS, Email and Social media channels all at once) so they can be doubly sure their members receive the messages."