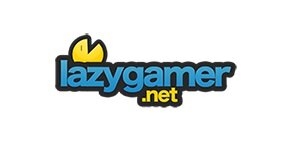 Gavin Mannion, founder of Lazygamer.net, discussed creating effective and entertaining online content using the Wordpress platform at the WordCamp conference, in Cape Town, yesterday (Monday).
Mannion said when he decided to launch a gaming website it became his second full-time job.
Kotaku, which is one of the world's largest gaming sites with some 50 million users, prompted Mannion to realise how big gaming is and that it is possible to make a living from gaming sites.
Lazygamer.net's design evolved over time and eventually resulted in being a "heavily customised" theme originally built by WooThemes.
Lazygamer.net focusses largely on content creation.
"As a news website, we need to keep our readers entertained 24 hours a day, and to do that with such a limited niche market… we do a lot of coverage of coverage," said Mannion.
"The most important thing for us is the headline, because that is what gets tweeted out," and it is what appears on other sites and social media platforms.
In line with this, Mannion said it is important to make your headline count, thus the headline should be "short, pertinent, and memorable".
When creating content, Mannion said it is important to present it in an attractive manner. Achieving this includes using images, especially to break up large walls of text.
"Use… block quotes, headlines, sub texts, [and] bullet points. Don't just have a solid wall of text – that will turn off any reader… They need to have the facts quickly and if they like the facts they'll keep looking to get more information out of it," said Mannion.
According to Mannion, articles should not be written too short and the rule at Lazygamer.net is to keep the articles no less than 600 words. He said to never use another article's text verbatim, nor use a press release as it is. "If you're going to write something, make it yours," he said.
According to Mannion it is also important to establish whether a publication is an unbiased news outlet or if it is an opinionated website, and a writer should never write about topics they are not interested in.
Mannion said he is "quite jealous of the print industry" because "you can make the design in print so much nicer than you can on the web… we're so constricted by our square blocks that it's virtually impossible to compete with how a… magazine will look".
He said it is possible to match a print magazine for aesthetically pleasing design, but the amount of time it takes to do this for a single article is not worth it.
Regarding a team of writers, Mannion said: "Choose teammates who are different to you, people who bring something new to the table." He said studying or education means far less to him than a writer with passion and desire.
"Our core team lives on Skype. If I didn't have such a great team, I'd be worried," said Mannion.
The top six points on Mannion's "must do list" includes securing a top level domain, choosing a permalink structure and never change it, "your site is a brand" therefore always mention it in articles and discussions, allow limited syndication, do not cheapen the brand by allowing hidden advertising, and to keep the integrity of the publication in tact.