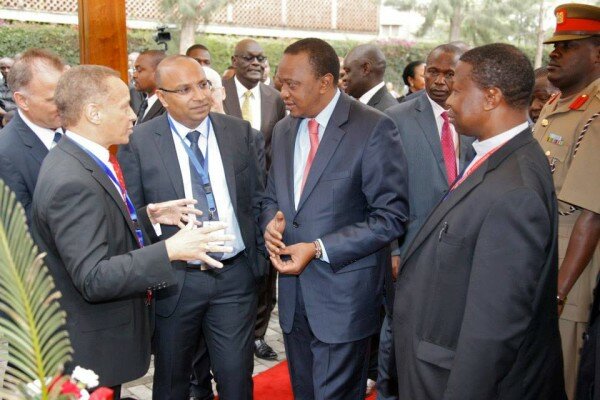 Image Courtesy of PSCU
IBM has opened its first research lab in Africa in Kenya, hoping to boost the country's profile as an IT hub.
The facility, which is situated in Karen, is IBM's 12th research lab in the world and its first commercial technology research facility.
The research lab will conduct applied and exploratory research into Africa's challenges and plans to deliver commercially-viable innovations that impact people's lives.
Its research agenda will include the development of cognitive computing technologies which integrate learning and reasoning capabilities, enabling experts to make better decisions in areas such as healthcare delivery and financial services.
President Uhuru Kenyatta, speaking during the official opening of the facility, said: "The establishment of this research laboratory underpins the government's commitment to innovation ecosystems that are already available in Kenya.
"By using innovation to drive homegrown solutions, Kenya continues to lead the continent in ICT."
Through the centre, young people will have opportunities to learn from industry experts such as those from Massachusetts Institute of Technology and Harvard University.
"The launch of Africa's first full-scale, technology research facility signifies a new era in African innovation – one where commercially viable solutions to Africa's grand challenges are developed in Africa for Africa, helping to lay the foundations for the continent's future scientific and economic independence," Kamal Bhattacharya, director of IBM Research Africa, said.
"We are currently experiencing the emergence of a new Africa – one where science and technology are enabling a pivotal 'leap frog' moment allowing governments and businesses to drive economic growth, raise the standard of living and compete with their global counterparts."
In line with Kenya's Vision 2030 and IBM's Smarter Planet strategy, initial projects are expected to include next-generation public sector management, Smarter Cities Research (with focus on water and transportation), and human capacity development ICT transformation projects.