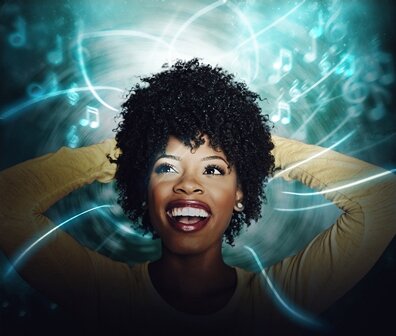 With more than 167 million internet users in Africa and with 54 per cent of them accessing the internet via mobile phones, it is important to promote and distribute music online.
Speaking at AfricaCom 2013 in Cape Town yesterday (Tuesday), Ikenna Orizu, chief executive officer (CEO) of African music management system TruSpot, said his Nigeria-based company is the "easiest way to discover African music".
Orizu said TruSpot only features music local to Africa and has no plans to include music from elsewhere in the world.
To date TruSpot has recorded more than 8.5 million people using the service. It features more than 80,000 African tracks and more than 5,000 artists use TruSpot to promote their music.
TruSpot utilises a number of different means to promote music online. The promotion includes using "hyper social platforms", online advertising through business mobile network partnerships, digital music sales, and DIY solutions for both users and artists.
According to Orizu, social media integration is key to promoting music online, and TruSpot has already realised the benefits social media provides.
"TruSpot is the most liked and followed African music service and it has helped us in promoting and getting content out there in a more speedily and viral manner," said Orizu.
He believes music should be "set free". To illustrate this point Orizu referred to a case study in which popular Rap artist Jay-Z sold one million records of his "Magna Carta Holy Grail" album before making it free.
By doing this, Jay-Z increased the hype of his album and this in turn resulted in the album being one of the most streamed albums of this year and got paid through partnerships.
Image courtesy of Shutterstock.