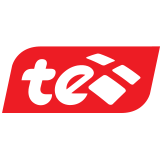 Telecom Egypt has released its financial results for the third quarter of 2013, revealing a EGP650 million (US$94.3 million) in net profit for the quarter, while revenues grew significantly.
The operator announced consolidated revenues were up by 16 per cent compared to the same quarter last year, totalling EGP2.86 billion (US$415 million), with the growth in household internet penetration fuelling revenues and offsetting the decline in voice services.
Earnings before interest, taxes, depreciation and amortization (EBIDTA) grew by 23.7 per cent year on year reaching EGP1.13 billion (US$164 million) for Q3 2013.
Earnings per share for Q3 were EGP0.38 (US$0.055), up 2.3 per cent on the same period of 2012.
"This strong set of financial and operational results is testament to our unwavering commitment to customers," said Mohamed Elnawawy, managing director and chief executive officer (CEO) of Telecom Egypt.
"Despite the impacts of seasonality and the challenges of disruptive events in Egypt during the third quarter, our revenue growth and EBITDA margin remain within management expectations for the first nine months of the year."
Going forward, the operator said it will focus on developing its data offerings to ready itself for increasing uptake in mobile demand for services such as Skype.
Telecom Egypt's international cable business is also strong, the company said, and it will continue to leverage the geographical location of the country as well as further developing its portfolio of bilateral agreement with other countries – Telecom Egypt currently holding agreements with 55 countries.
"While Egypt has faced a challenging environment, we are confident that the fundamental market dynamics – a diversified economy, a growing and young population and Egypt's unique location – continue to offer significant potential for our company," said Elnawawy.
"Most importantly, we see evidence of a future growth opportunity in our market. With fixed broadband and mobile data usage currently sitting at relatively low levels, revenues from these services are steadily increasing and offsetting the decline we see in voice from fixed to mobile substitution."