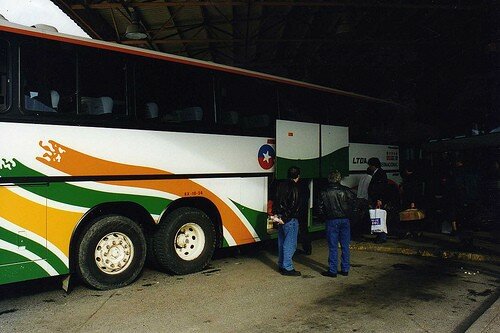 CC Image courtesy of Leonora Enking on Flickr.
Institutional barriers, as well as the shift from manual to digital processes, are hindering the launch of an e-ticketing system for buses in Tanzania, according to local startup Zoop.
Faced with long queues, ticket touts, and the problem of double-bookings for buses in Tanzania, local software and mobile technology company Zoop has created an electronic booking system to circumvent the hassles of manual ticket purchasing.
Speaking to HumanIPO, Zoop said bus service providers are slow to integrate digital solutions out of a fear of the unknown, and that the transport regulator is hindering a shift to digital solutions.
"[The] biggest challenge is overcoming the hesitation from bus service providers who fear the change to electronic booking from the manual processes which they are accustomed to," said Manzi Rwegasira, chief executive officer (CEO) of Zoop.
"[The] other big challenge is overcoming the institutional barriers from the transport regulator that holds a tight grip on ticket prices and bus services; one needs the go-ahead from them before one can proceed but they have their own vested interests."
Given the difficulties of ticket booking, Rwegasira said the demand for a mobile or online ticketing service is there, and the majority of consumers would be ready to make the shift from manual to digital ticket buying.
"We will continue to promote the advantages of electronic booking to the bus service providers: presenting it's benefits from an operational and financial perspective. for passengers; our own market research relieved that 80 per cent were ready and willing to use a web/mobile based booking service," Rwegasira said.