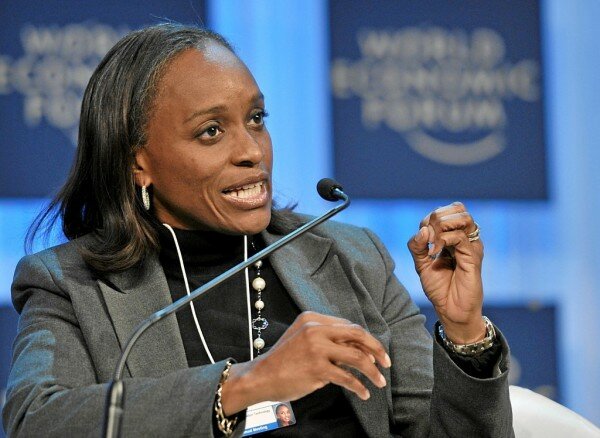 Omobola Johnson, Nigeria's communication technology minister. CC image courtesy of the World Economic Forum, on Flickr.
Omobola Johnson, Nigeria's communications technology minister, has accompanied President Goodluck Jonathan on a trip to the United Kingdom (UK) that will include discussions on ICT and foreign investment.
The three-day meeting of Nigeria's Honorary International Investors' Council will be coordinated by Baroness Lynda Chalker and also includes the West African country's ministers for trade and investment, economy, and finance and industry as well as Lamido Sanusi, governor of the Central Bank.
In a statement issued by Reuben Abati, special assistant to the president of media and publicity, he said issues on the agenda would include private equity and venture capital and an ICT master plan.
As well as UK officials, there will also be representatives from Dubai and South Africa and members of industry, such as Olivier Suinat, vice president of Hewlett-Packard's enterprise group in Europe, Middle East and Africa.