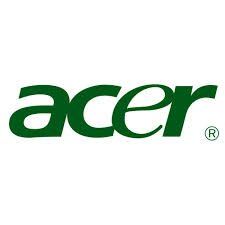 Acer's chief executive officer (CEO) and chairman J.T.Wang and corporate president Jim Wong have resigned from their positions with immediate effect, the company announced today.
Wang and Wong cited the poor company performance as the reason for their resignations, which have been accepted by the company's board.
"Despite their resignations, reluctantly accepted by the Board, both J.T. Wang and Jim Wong have committed to remain with Acer as advisors to ensure a smooth transition and transfer of the management team and to help the company back to stability," said Acer.
Company founder Stan Shih has been elected by the board as chairman until the end of his term on the board, and will act as interim corporate president until a new candidate is found.
The position of CEO has been discontinued, with decisions to be made by the chairman and corporate president going forward. According to Acer, this will improve decision making efficiency.
"Due to the situation that now faces Acer and my personal social responsibilities, I must stand up and take the reign without salary," said Stan Shih.
"I will honour and complete all the public affairs and event engagements that I have committed to, but I will also fully support Acer's ICT device business and carry out the company transformation."
Shih has invited Acer co-founder George Huang to assist with duties and leading the company in the interim period.