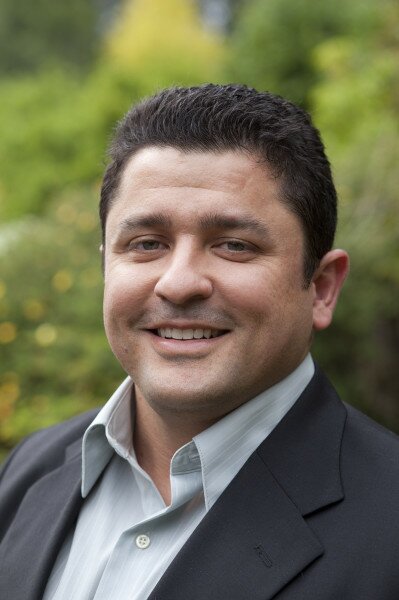 Peter Lyons. Image courtesy of GSMA.
African governments are "unhelpful" with regard to promoting mobile uptake by implementing "excessive" taxation systems for mobile devices and services and failing to create a stable environment for infrastructure investors, according to the GSM Association (GSMA).
Speaking to HumanIPO, Peter Lyons, director of public policy for the Africa and Middle East region at the GSMA, said despite significant headway having been made in Africa in terms of increasing mobile usage – growth particularly spurred by lowering costs of mobiles – African governments are not doing enough to ensure the affordability of mobile devices and services.
"The key challenge to realising the growth potential of mobile in Sub-Saharan Africa lies in continuing to improve affordability of mobile services and devices," Lyons told HumanIPO.
He said future subscriber growth would increasingly come from lower income rural areas, and that excessive levels of taxation on devices and services by many African governments were "extremely unhelpful".
"Lowering the sector specific taxation levels could benefit consumers, businesses and government by encouraging the take-up and use of new mobile services, improving productivity and boosting both GDP and tax revenues in the long-term," he said.
"Lowering taxation levels will ultimately help to improve affordability in a region where over two thirds of the population have yet to subscribe to mobile services."
It is the operators which have thus far been pivotal to the impressive growth of mobile across Africa, by investing in infrastructure, creating competition on a services level and driving the lowering of mobile prices, he said.
"The mobile operators themselves have played an important role with ongoing investments to improve network coverage as well as to introduce new service offerings that can attract lower income subscribers," Lyons said. "For example, prices have fallen in Kenya by 20 per cent per year over the last four years and by 15 per cent per year over the same period in Senegal."
In order to continue fuelling growth in the uptake of mobile across the continent, governments and regulators must focus on creating stability and clarity to drive investment, as well as decide on spectrum allocation policy to encourage affordable mobile services.
"National governments and regional regulatory bodies should prioritise the allocation of harmonised spectrum for mobile broadband to maximise the economies of scale and affordability of devices," said Lyons.
"Operators and investors need stability and clarity (particularly in terms of taxation and licence terms) in order to finance the huge investment needed to extend coverage to remote areas and to meet the growing demand for higher speed connectivity in the coming years.
"State intervention to build or manage networks is not a substitute for private sector owned and managed networks."