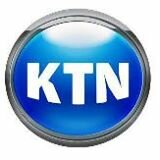 Kenya Television Network's (KTN) Facebook page has received more than one million "likes" making it the first Kenyan-owned media house to achieve the large number of followers on social media.
The Standard Group's television, founded in 1990 by Jared Kangwana, first joined Facebook in 2008 and has since gathered a large number of fans.
The page posts news content during the day while also receiving comments from viewers.
"Accuracy, funs, objectivity, feedback and fair comments have been given a chance to play clearly on this platform, Key thing is interactivity. Previously, broadcast was known to have the option of watching and accepting or ignoring but today facebook makes it easy for audience to send feedback and create content with media houses," said David Ohito, online editor at Standard Group Limited.