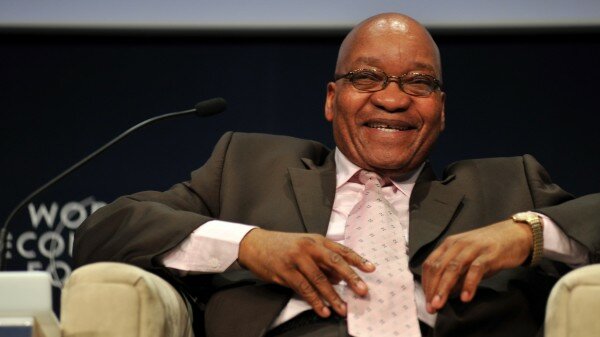 President Jacob Zuma. CC image courtesy of the World Economic Forum.
South African President Jacob Zuma has signed the Protection of Personal Information (POPI) bill into law, with an expert telling HumanIPO direct marketers are set to feel the biggest impact.
A signed version of the bill has appeared in the Government Gazette, though no commencement date has been set as yet.
"The act will give effect to the right to privacy, by introducing measures to ensure that the personal information of an individual is safeguarded when it is processed by responsible parties," presidency spokesman Mac Maharaj said in a statement.
The Independent Communications Authority of South Africa (ICASA) has the authority to issue fines of up to ZAR10 million (US$967,500) or prison sentences to those who do not comply with the new regulations.
Nick Durrant, managing director of Bluegrass Digital, told HumanIPO it was essential for marketers and entrepreneurs to understand the impact of the new law, which seeks to protect the right to privacy of the processing of personal information and balance that right against others, such as the right to access to information.
"Direct marketers will feel the biggest impact because the processing of information for direct marketing is now deemed illegal unless the company has gained the requisite consent from the person involved and as a consequence, platforms such as email and database marketing will be heavily influenced by POPI," he said.
He said marketing campaigns needed to avoid spam, as the bill regulates the rights of a person in respect of automated decision-making and unwelcome electronic communication. Marketers may not contact a consumer again if they do not respond to a previous invitation.
Durrant said, however, there were opportunities to those that adhered to the new regulations.
"Organisations who pave the way in the market for POPI bill compliance will earn the desired consumer's respect and loyalty – key components in gaining brand loyalty," he said.
"By adopting the principles of the POPI bill, organisations can dig deeper into existing customer data by building a customer-focused strategy. Information gained from customers and markets through data analysis of personal information, when obtained in compliance with POPI, is marketing gold."
He urged marketers to update their customer databases in line with the law, and align their processes with it.
HumanIPO reported earlier this month Ayanda Dlamini, business development manager of LGR Telecommunications, said the POPI bill would see the introduction of a new role for specialised compliance officers within enterprises.
Dlamini had previously said the vast majority of South African businesses being unprepared for the complications the POPI bill is set to impose on data management.
"The new POPI bill, now being signed into law, ensures the protection of personal information on a level unprecedented in South Africa," said Dlamini. "The benefits of this new legislation include protection of customer's rights to privacy and the elevation of South Africa's standards of data protection to meet world standards.
"As a result, South African business will be in a position to welcome more international businesses willing to work with them because the country has sound data governance framework in place. The harmonised data protection policies will also reduce the risks of sending sensitive data."