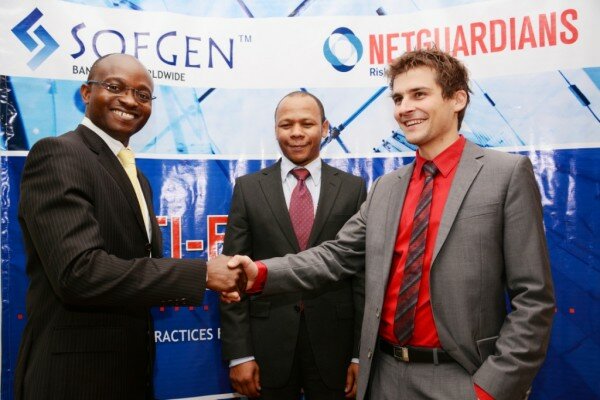 SOFGEN, an international provider of IT solutions for banks, has today partnered with Swiss-based NetGuardians SA to bring its cross-platform operational risk mitigation software to Kenya's banks.
The NetGuardians NG Screener product is a full-scale fraud detection and prevention tool that integrates into all major core banking platforms.
The product performs real-time behavioral analysis to identify possible sources of fraud instantly, which are communicated via comprehensive alerting and reporting mechanisms through providing in-depth visibility to both compliance and audit functions.
Joel Winteregg, chief executive officer (CEO) of NetGuardians, said: "The importance of operational risk management and fraud detection is increasing in line with pressures on banks and financial institutions to leverage their IT investments and SOFGEN's global reach will help us promote our solution on a worldwide basis. We are extremely pleased to have concluded our partnership with SOFGEN."
The partnership comes as local and regional banks are reporting increased incidents related to fraud.
The recent Economic Crimes Survey, conducted by PriceWaterHouse Coopers (PwC) with a focus on 74 firms, found that 34 per cent experienced fraud, with 56 per cent of the cases being caused by people within the organisations themselves.
Benjamin Mkwizu, PwC's head of risk assurance services, said automated transaction monitoring is the most effective method of fraud detection.
"From the survey, we found that cybercrime is ranked top among the four main types of economic crime," said Mkwizu. "We also found that 41 per cent of the 74 firms in the survey don't conduct risk assessment and also don't know what to do."
He said the four main forms of fraud from the survey were identified as cybercrime, asset misappropriation, accounting fraud and money laundering.
"SOFGEN welcomes the opportunity to offer this best-in- class solution to our current and future clients," said Andre Israel, SOFGEN CEO.
"Our strategy is to deliver IT solutions to banks on a worldwide basis both in and around their core systems. NetGuardians' NG Screener complements our solutions portfolio in the area of compliance and risk."