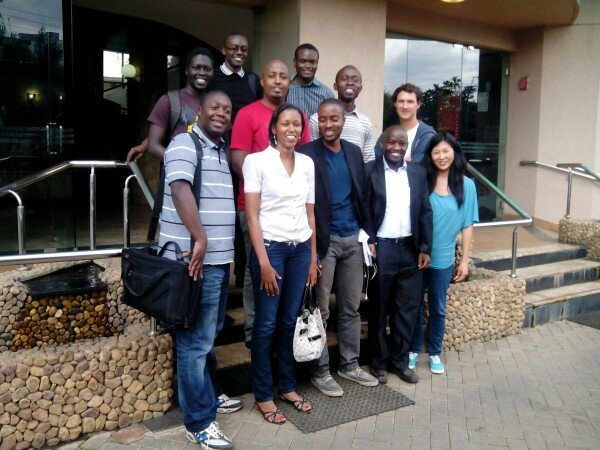 Zished founder's and Savannah fund 2nd Accelerator class
Venture capitalists outside of Africa are largely hesitant to invest in tech startups because they do not understand the challenges of doing business in Africa, according to Kojo Ayirebi, co-founder of Ghanaian e-commerce startup Zished.com.
Zished is one of four startups chosen by the Savannah Fund for its latest cohort and speaking to HumanIPO Ayirebi said foreign VCs believe the gap between entrepreneurial innovation and business success in African startups is very big and do think there are many tech or telecommunication startups proving capable of crossing the divide.
Zished is an e-commerce platform aimed at helping Ghanaians in the diaspora to connect to loved ones back home via gifting.
"Entrepreneurs don't get access to funding because most of the VC's are based outside the continent and as such are unsure of what the challenges of doing business in Africa are," Ayirebi said.
"People tend to have a higher preference for technology built in more developed parts of the world as opposed to local solutions. Since they believe those solutions are 'better', while in truth the local solution was built with them in mind and will probably suit their needs better as opposed to the foreign ones."
However, he said African governments and private institutions can play a role in overcoming such hindrances by replicating the models of other countries trying to bolster their tech scenes such as SEED Brazil and Startup Chile.
"Helping tech entrepreneurs in the very early stages of their businesses will provide the kind of validation and support that will help get the businesses off the ground while giving potential investors a chance to properly evaluate businesses they may eventually invest in," he said.
Ayirebi said that he believes Africa is headed in the right direction and hopes the trend will continue.