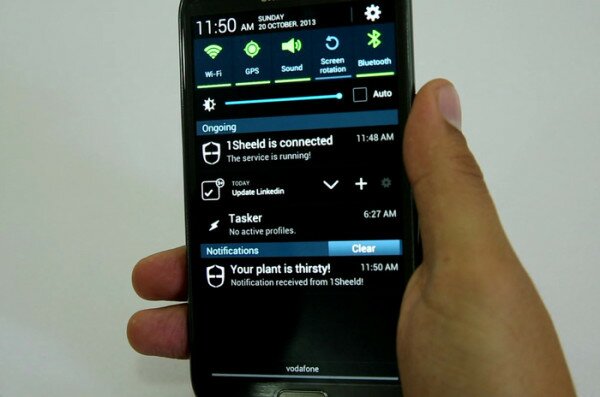 An Egyptian startup has smashed its crowdfunding target on Kickstarter by almost 600 per cent, meaning its shield for objects built with the Arduino electronics prototyping platform can begin production.
The 1Sheeld project went live on Kickstarter on November 21, and despite setting a target of US$10,000 has already raised more than US$57,000 in donations with 19 days still to go.
Amr Saleh, chief executive officer (CEO) of Integreight, the company behind the project, told HumanIPO the Arduino shield is different from others because it uses smartphones to "engage in the electronics prototyping process".
Saleh said normally purchasing shields for Bluetooth, Wi-Fi and GSM would amount to more than US$300, whereas the 1Sheeld can do the job of all three and is expected to retail for less than US$50.
"To make a project with Arduino you need to buy some accessories to hook it to the internet or connect it to a touchscreen, these accessories are called shields," Saleh said.
"So, 1Sheeld is basically a shield that allows you to use your smartphones as input or output for Arduino, you can use it to control an RC car via the accelero-meter sensor, or tweet when someone enters the room."
The company already has a developed prototype, but part of the idea behind the Kickstarter campaign was to test the product idea as well as funding the production.