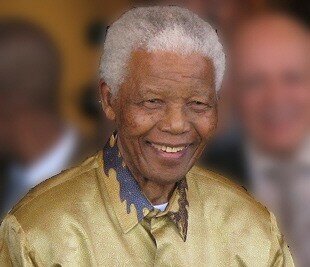 CC image courtesy of South Africa The Good News
The South African Broadcasting Corporation (SABC) has set up a range of forums to collect condolences and tributes from members of the public following the death of former president Nelson Mandela.
The public can post messages in an online Book of Condolences, with some submissions published on the SABC website and all messages available for viewing on a separate webpage.
Messages in the Book of Condolences are also depicted on a webmap showing the global scale of the mourning for Mandela.
In collaboration with part state-owned operator Telkom, a free phone-in line has also been set up allowing members of the public to leave their messages of condolence in their mother tongues.
While some of the messages will be broadcast on the SABC channels, all of the tributes will be recorded and housed in the Nelson Mandela Centre of Memory for posterity.
SMS messages can also be submitted, to be aired live on SABC television channels.
Finally, mourners can also post messages on the SABC's Facebook page, from which selected messages will be reposted on the SABC website and on live TV.
HumanIPO reported last week DStv set up a Mandela memorial channel, while a tribute website was also launched by MultiChoice.