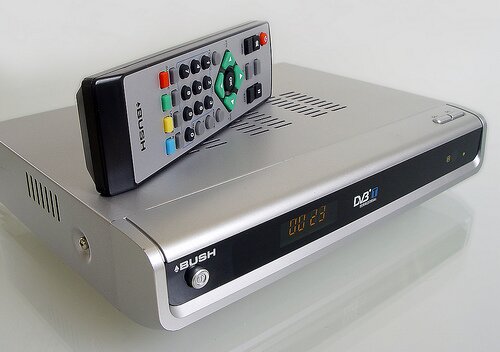 CC image courtesy of Mr F.M, on Flickr.
Kenya's High Court has issued a ruling temporarily suspending Nairobi's planned digital migration from analogue broadcasting to December 23, 2013, to allow the determination of a suit filed by three media houses challenging the migration.
Justice David Majanja issued the new date after the attorney general, the Communications Commission of Kenya (CCK) and other interested parties presented their final submissions and arguments.
Justice Majanja said he will rule on the matter on December 23, extending the migration date by 10 days from the planned Friday deadline, pending the ruling on the main petition by the media houses.
Royal Media Services, Nation Media Group and the Standard Group have challenged the switch citing discrimination against them and claiming violation of the law after being allegedly locked out of the digital migration process.
In his submissions yesterday lawyer Paul Muite, representing the media houses, argued that the application for joint licensing by the media houses was dismissed unfairly and that the petitioners had colluded with the government to oversee the migration.
"We are not opposed to digital migration, but we are questioning why the licensing is being done in a discriminatory manner,"he said
Muite asked the court to allow his clients to transmit signals through dual-transmission of both analogue and digital signals, since the respondents in the case had not stated they could be prejudiced.
"My client will suffer by losing advertisements and intellectual property content to a competitor who wants to thrive on what the petitioners have spent millions of money to produce," he said
On the matter of availability of set-top boxes and prices, CCK lawyer Wambua Kilonzo said there was no obligation on the signal distributor to provide digital set-top boxes to consumers and the decision to buy the set-top boxes belongs to consumers and not broadcasters.
Justice Majanja also dismissed the application by Muite seeking a three-judge bench to hear the petition.
"The applicants had not raised weighty constitutional questions that need the intervention of a bench," Majanja said
"In my view, I can handle the petition and any party that is aggrieved can move to the appeals court as provided by the law."