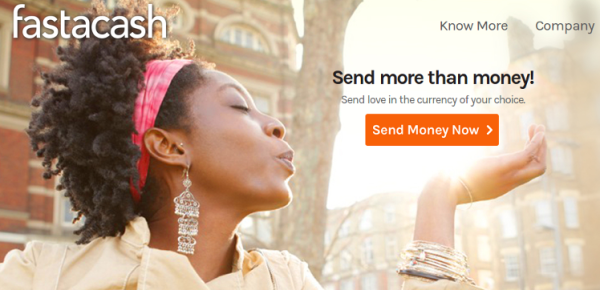 A Singapore-based global money transfer and payments startup has launched a service that allows users to transfer money and content through social networks from the United Kingdom (UK) to Kenya enabling secure peer–to–peer transactions domestically and internationally.
The service, dubbed fastacash, links the user's debit card to the platform, allowing one to send money through social networking sites such as Facebook, Twitter and WhatsApp to M-Pesa or bank accounts.
According to Fastacash, the service is in partnership with VFX Plc and allows users to send photos, videos, audio files and messages, along with money, to friends and family in Kenya from the UK.
"What's more, we have done away with high costs, long wait times and the inconvenient process of having to inform the receiver that you have sent them money along with the details," said previous post on the company's website
"With our service, it all happens through a secure link and across your favourite social networks or messaging platforms."
Fastacash charges users GBP1 (KSh119) to send every GBP100 (KSh11,912) on the platform. Beneficiaries do not pay any fees when they receive the money and the cash is sent in shillings, at an exchange rate determined by the service provider.
To use the service customers must first connect their debit card to a Fastacash account after which from the Fastacash dashboard they can generate a link and indicate the sum of money they want to send.
Users must also state which Facebook friend they want to send the money to then the link can then be shared with the recipient using Facebook, Twitter, email, or SMS.
Besides money, Fastacash said the app will eventually let users send digital coupons, mobile credits, and other tokens of value.
The startup plans to expand through its raised US$3 million series A round from Singapore-based investors Jungle Ventures and Spring Seeds Capital, as well as Hong Kong's Funding the Future (FTF).
Last year, the startup raised US$1.5 million from FTF..