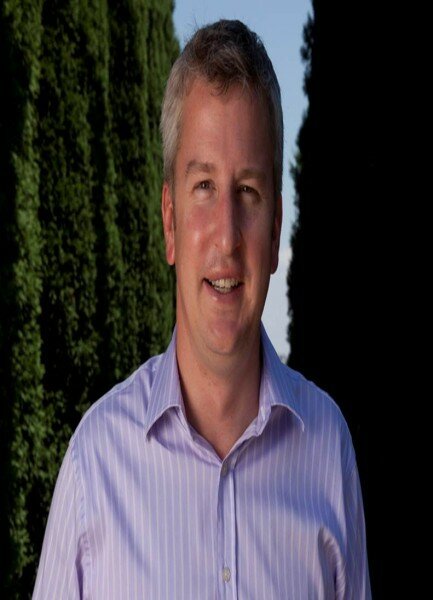 Richard Boorman
In an exclusive guest post for HumanIPO, Richard Boorman, executive head: media relations and social media at South Africa's largest operator Vodacom, takes a look back at how the country's mobile industry fared in 2013 and what it needs to do to progress in 2014.
In a sense, 2013 was rather boring and unfolded as expected for South Africa's mobile industry. Connection speeds went up, prices came down, data usage went up, SMS usage declined, more of us bought smartphones, and reliance on fixed infrastructure came down. Nothing earth-shattering, just good, steady progress. Right?
Viewed from the inside, I'd say not. Consider what happened to your average grocery bill this year, how filling up your car went from "ouch" to "arrrrgghhhh", and how opening your monthly electricity bill was as nerve-wracking as handling a live hand grenade. The laws of economics haven't been suspended for mobile companies, so while on the outside we may have appeared serene, there's been furious paddling going on under the surface to make what did happen in 2013 possible.
The key to 2013, which will also be the key to 2014, is balancing cost management with network investment. Everyone wants lower prices – we even had marches on Parliament and to our offices demanding lower prices and free airtime. The challenge is that cutting prices without investing in capacity is like trying to silence a drunk with another drink. It may buy some short-term love, but it'll end badly. The only way to bring prices down without ending up with congestion and gridlock is to invest in new capacity – lots of new capacity – which allows us to offset lower prices with higher volumes.
To complicate the investment story, in the three years up to March 2013, cuts in mobile termination rates had a negative net impact on Vodacom of just under ZAR1.5 billion (US$145 million). That's ZAR1.5 billion that we had to cut out of our cost base, on top of managing inflation in things like fuel and electricity. I'm not expecting thanks or sympathy – I'm only pointing this out because it puts the achievement of not only managing this but also investing in the network at an annual rate of around ZAR7 billion (US$677 million) into perspective.
2013 was the year of integrated price plans. We saw huge uptake in new plans offering voice and data in one simple package, with bolt-on data bundles to suit usage levels. The idea is to give predictability and peace of mind when it comes to mobile bills. At the upper end these packages offer unlimited voice for a fixed fee. It's a logical next step to ask whether 2014 will mean the same for data. Unfortunately, we don't see it – at least not truly unlimited mobile data that doesn't throttle usage beyond a certain level. Fixed line data is based on a dedicated connection. Someone maxing out that connection day in, day out wouldn't affect the ability of others to connect. With mobile, the number of simultaneous connections each base station can handle is limited, so usage patterns do affect others. We're introducing new technology like LTE and working on getting additional spectrum to mitigate this, but we're not there yet.
While unlimited data is still a way off, there is good news. In 2013 we reduced our prepaid average effective price per minute 17 per cent year on year to less than 60 cents per minute. Similarly, we brought down the average effective price per MB of data by 16 per cent. At the same time, thanks to a sustained programme of investing in additional capacity, we were able to accommodate a 24 per cent increase in the number of smartphones on the network and an increase in data usage per smartphone of just under 80 per cent. In the past year, the percentage of the population covered by our 3G services grew from 84 per cent to 90 per cent, and we hit a new milestone of 70 per cent of our base stations being supplied by our own high speed, high capacity transmission.
In short, 2013 was a period of furious activity to get the right outcomes for mobile users in spite of the external environment. Perhaps unsurprisingly, when it comes to 2014, the prediction is going to sound rather familiar. Connection speeds will go up, prices will come down, data usage will go up, SMS usage will decline, more of us will have smartphones, and we'll be less reliant on fixed infrastructure. I guess the subtext to this is that just because we've seen it before, it doesn't mean it comes easily. We're looking forward to the challenge.