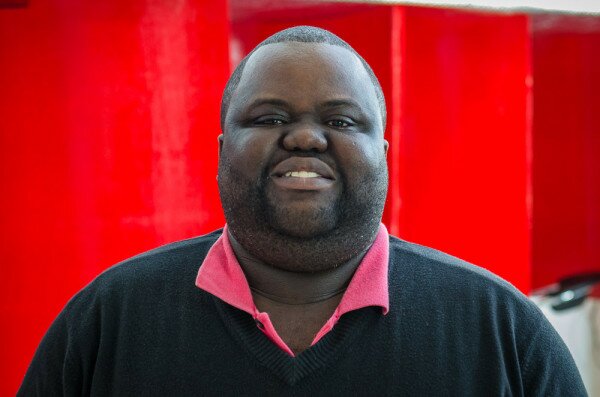 Simbarashe Mabasha
In this exclusive guest post for HumanIPO, Simbarashe Mabasha, co-founder of online entertainment streaming service Wabona, discusses the emergence of Africa as a force in video entertainment, and looks forward to a future in mobile entertainment.
Lights! Camera! Africa!
Much has been said about Africa's emergence, or to some re-emergence, as an economic force in recent years. We are flooded with statistic after statistic after statistic about Africa's fast growing economies, the ever expanding African middle class and more stable governments in Africa, but what of entertainment? What of African video entertainment? This too is an ever changing space. With the emergence of Nollywood and the discovery of little known Swahiliwood, Africans worldwide are being entertained on their TV screens, laptops and mobiles.
Lights!
The lights on African video are currently focused on Nollywood, as it is the largest producer of African video content in world. Nollywood produces over 2,000 films per year and some have Nollywood valued at over US$500 million. It's thus no surprise that Nollywood is the second largest film industry in the world. It has transformed Africa's fledgling distribution industry, which was dominated by video stores and cinemas, to an industry where consumers can buy and watch African films, TV shows and documentaries via multiple platforms. Nollywood has also opened doors to hundreds of new filmmakers and producers who can film whole films in a matter of weeks. This style of production has inspired many African filmmakers to enter the creative industries without needing much. Nollywood is one of Africa's latest exports to the world being found in over a 100 countries via DVD, Pay-TV or Video On Demand (VoD). It's easier to make and distribute compared to Africa's more famous resource exports.
However, with all this light on Nollywood, it's hard not see the whole picture, focus on the good with bad. Some African filmmakers and producers lament the price erosion in part caused by Nollywood. Costs per minute are much lower than they were five years ago, TV networks, channels and pay-TV services want Nollywood prices for films and TV shows that cost 100 times more to produce than your average Nollywood film or TV show. Some producers now don't have bargaining leverage as the market seems to be comfortable with the varying production quality of Nollywood. Storytelling is not evolving, the same themes are addressed over and over again thus making it harder for new African story themes and ideas to emerge.
Camera!
The cameras are rolling, they are recording the now and potentially projecting the future of African video content. African video content is ripe for disruption again, not only in its distribution but also in storytelling. Africa has a fast growing middle class with the majority of that middle class below the age of 25 years old. This new generation of Africans is somewhat removed from colonial experiences and traditions. This new generation is better inspired by African-American music and culture, it loves to mix and match traditions and culture. It does mind expressing divergent views from its elders via Facebook, Twitter and Instagram. It's not afraid to revolt and demand more from its systems. But who tells their stories?
There needs to be more stories that reflect Africa's economic, social and political (r)evolution. Storytellers have to start telling more sophisticated stories about new challenges that Africans face and experience. Room has to be made for both rural and urban African experiences. Filmmakers and producers have to take more risks in storytelling, there has to be more focus on better scripts, better sound and better acting. Filmmakers and producers have to take an active role in transforming the industry. Distribution is already there, it's time for more diverse storytelling.
Africa!
African video content is a fast changing space, VoD services have transformed distribution for African filmmakers and producers, pay-TV is catching up and TV is doing its best to pick up the pace of change. Nollywood's growth had a catalytic effect on African video content as a whole, there is more money, more talent and more options for distribution. Even in saying all this there is still room for even more change, especially in mobile video. Africa is still the fastest growing mobile economy in the world. But there is not much mobile focused or mobile friendly video out there. VoD services and mobile network operators have a great opportunity to effect change in this space. Mobile is the next frontier in African video, and he who dares, will win.
That's a wrap!
Image courtesy of Shutterstock.