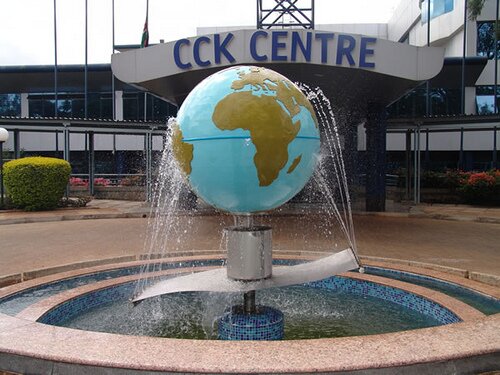 CC image courtesy of CCK Kenya on Flickr
The Communications Commission of Kenya (CCK) is set to be rebranded and overhauled following the successfully passing and assenting into law of the Kenya Information and Communication (Amendment) Bill 2013.
The new bill seeks to change the name of the regulator to the Communications Authority of Kenya and to reconstitute the board of the parastatal within 90 days of coming into force.
Part one section four of the act reads: "Part II of the principal Act is amended by deleting the words "Communications Commission of Kenya" wherever they appear together and substituting therefore the words "the Communications Authority of Kenya"."
The act also says members of the board will hold office for a period not exceeding three months, with the president to appoint the chairperson and the cabinet secretary to appoint seven directors. The principal secretaries in the Ministry of ICT and the Treasury together with the director general will be members.
The term of office of the members of the board appointed shall be three years, renewable for another three years.
The authority will also establish a Broadcasting Standards Committee which will be responsible for administering the broadcasting content aspect, formulating media standards, and regulating and monitoring compliance with those standards.
"The Broadcasting Standards Committee shall receive and consider reports and recommendations relating to broadcasting content from the Media Council established under the Media Council of Kenya Act," reads the act.
The KICA bill is expected to strengthen the regulator's grip on the communications industry, set to oversee other communication parameters including mobile money and internet banking with minimal political interference.
"The authority shall be independent and free of control by government, political or commercial interests in exercise of its powers and in the performance of its functions," reads section 5A of the act.