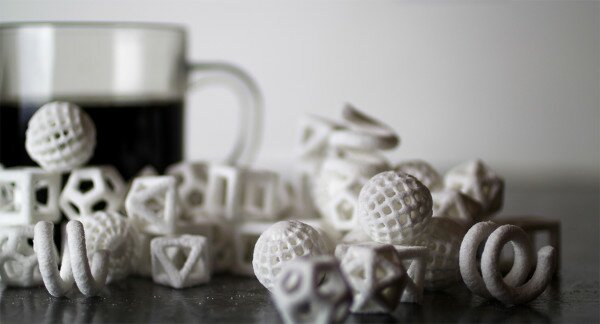 3D Systems has unveiled two new 3D printers capable of printing food, which the company says will enhance creativity in professional kitchens.
The Chefjet series of printers enables chefs and bakers to print edible products in a range of flavours, with chocolate, vanilla, mint, sour apple, cherry and watermelon printable material currently available.
Two models in the Chefjet series were presented at the Consumer Electronics Show (CES) yesterday, with the Chefjet 3D printer producing images in single colour, and the Chefjet Pro 3D printer a larger model printing in full colour.
"Food is an incredible platform for creativity, experimentation, and celebration and we are thrilled to place these powerful 3D printers in bakers and chefs' kitchens," said Liz von Hasseln, creative director of food products at 3D Systems.
"We invite leading pastry chefs, restaurateurs and event planners to join us in bringing 3D printing into the kitchen."
The Chefjet products will be available commercially in the second half of 2014, with the Chefjet unit costing upto US$5,000, and the Chefjet Pro to be priced at under US$10,000.
The printers come equipped with Digital Cookbook software which is intended to make the products easy to use and intuitive.
Attendees at the CES were invited to taste printed sweets at the 3D Systems booth.