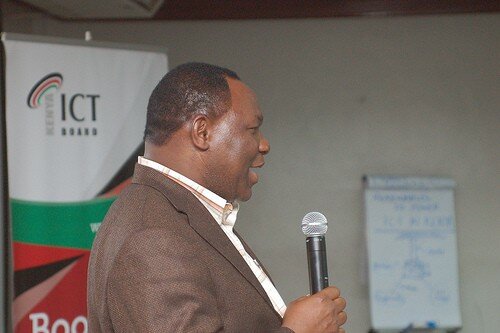 CC Image courtesy of White African on Flickr
Kenyan companies should be focusing on moving operations to the cloud, while the government needs to concentrate on implementing ICT across all sectors, according to former permanent secretary of the ex-Ministry of Information and Communication Dr Bitange Ndemo.
Speaking to HumanIPO, Ndemo said in 2014 companies in Kenya should primarily focus on capitalising on the opportunities available by moving to the cloud.
"Cut costs on purchase of hardware (servers) and shift operations on to the cloud. Leverage on the cloud to utilise software as a service," he said.
As for government, Ndemo said the focal point in 2014 should be improving efficiencies across the board, by pushing for the implementation of technologies across all sectors.
"The application of ICTs in all sectors to enhance efficiency. Areas such as healthcare, education and agriculture are key to economic progress if we optimise productivity."
He said failure to implement technologies in government this year would be disastrous for the Kenyan economy.
"Failure to digitise content especially in government would be a big obstacle to ICT development in Kenya," he said.
The former minister also said furtherance of the Kenya Open Data Initiative – an initiative of the previous Kenyan government of then President Mwai Kibaki, which aims to place all key government data on to an online portal for the country's public – is of paramount importance to Kenya this year.
"Failure to enrich Kenya Open Data Initiative would the worse crime in the development of our ICT sector," he said.