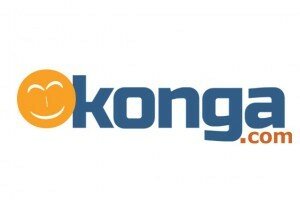 Nigerian e-commerce platform Konga.com today announced it is bringing the documentary on Alibaba.com titled "Crocodile in the Yangtze"; The Alibaba story to a Nigerian cinema next week.
In a statement, the company said the movie is debuting in Nigeria in partnership with Porter Erisman.
Describing the new year as one that promises rewards for the nation's technology and business ecosystems in terms of growth and providing solutions for Nigerians at large, it described the screening as the best way to start 2014.
"The Konga.com team in collaboration with Porter Erisman will like to invite you to the screening of the award-winning independent documentary "Crocodile in the Yangtze"; The Alibaba story, at the Ozone Cinemas, Yaba Lagos," Konga.com stated.
The award-winning independent film follows China's first internet entrepreneur and former English teacher Jack Ma as he grows Alibaba from a small apartment business into China's first global internet company, while battling and beating eBay in China along the way.
The film has been screened in 11 locations around the world, and "chronicles the work experience of the Movie Producer and Director, Porter Erisman with Alibaba.com, where he worked for eight years".
"For the first time, Konga.com will make the documentary available for screening in Nigeria and Africa, which is home to many internet startups. Crocodile in the Yangtze captures the emotional ups and downs of life in a Chinese Internet startup company at a time when the Internet brought China face-to-face with the West," Konga.com said.
The film is expected to be introduced by the chief executive officer (CEO) of Konga.com, Sim Shagaya, and will be followed by a question-and-answer session with Erisman. A post-movie roundup by a special guest will follow thereafter.
Tickets are available for NGN500 (US$$3) on Konga.com with proceeds to be donated to the Yaba Police Station for internet access provision. There will also be five free tickets given out to students from the departments of Computer Science and Engineering at the University of Lagos, and the Co-Creation Hub, Lagos.