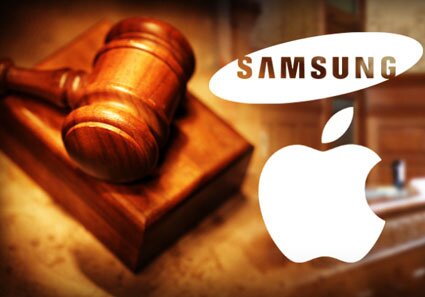 CC image courtesy of e-ucuzu.com on Flickr
The bosses of tech giants Apple and Samsung have agreed to attend a mediation session ahead of their battle in court over smartphone patents in March.
According to a court filing, the meeting will be held on or before February 19 and will see Apple chief executive officer (CEO) Tim Cook meet Samsung opposite number Oh-Hyun Kwon with in-house lawyers to discuss a possible out-of-court resolution.
"The parties agreed upon a mediator who has experience mediating high profile disputes. Mediation will take place by or before February 19, 2014 where each party's chief executive officer and 3-4 in-house counsel will attend the mediation where no outside counsel will attend the mediation," read the filing.
The mediation is a culmination of a January meeting when Apple and Samsung counsel met to discuss a possible settlement.
"Pursuant to this Court's November 13, 2013 Order that the Parties submit a proposal regarding settlement discussions before the March 2014 trial, Apple and Samsung jointly submit this Notice that the parties have agreed…..that Senior legal executives from Apple and Samsung legal met in person on Monday, January 6, 2014 to discuss settlement opportunities," said the filing.
Over the past two years, Apple and Samsung have gone to trial twice in a California federal court, with juries awarding Apple a total of roughly US$930 million in settlements.
HumanIPO reported in November Samsung had conceded it does owe damages to Apple concerning 13 patent infringements, but claims they amount to US$52 million rather than the US$379.8 million wanted by its rival.
In late November 2013, in a decision which came as a result of a retrial ordered by United States (US) District Judge Lucy Koh, Samsung was ordered to pay US$290 million instead of the US$1.05 billion damages figure ordered by a previous jury.