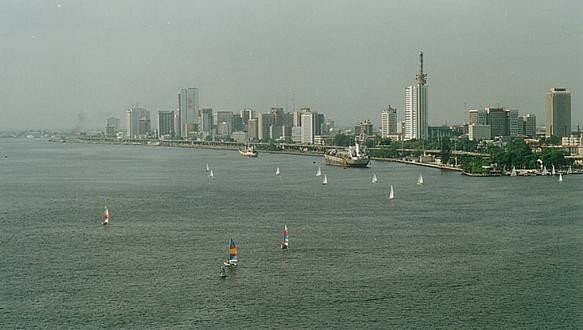 Nigeria's commercial capital Lagos. CC image courtesy of Benji Robertson.
Nigeria's largest operator MTN ranks highest of all the country's telecoms in online search platform Jobberman's 100 Best Companies To Work For in Nigeria, ranking fifth in the country overall.
MTN Nigeria came in behind Shell Petroleum Development Company (SPDC), Chevron, Mobil and Nigeria National Petroleum Corporation (NNPC) – all of which are major multinational companies in the oil and gas sector.
Globacom is the second ranking telecoms company on the list, occupying 11th position, Etisalat Nigeria came in 17th, with Airtel Nigeria the least ranked major telecoms company, occupying 49th position.
The regulatory body in charge of the nation's telecoms sector, the Nigerian Communications Commission (NCC), ranked 55th.
Google was the 68th best company to work for in Nigeria, Ericsson came in 76th, Intel ranked 77th, Interswitch was 80th, IBM 85th, MultiChoice 88th and MainOne Cable 95th.
According to Jobberman, the ranking was done "to provide comprehensive rating of employee commitment and satisfaction across employers in Nigeria".
It said it carried out the survey in December 2013, with over 10,000 individuals across all professional levels participating.
"Over 10,000 employees in Nigeria were surveyed; over 5,000 companies were submitted; 89 per cent of the respondents were gainfully employed. Companies were ranked based on specific metrics including Company Culture, Salary and Non-Salary Benefits amongst others."