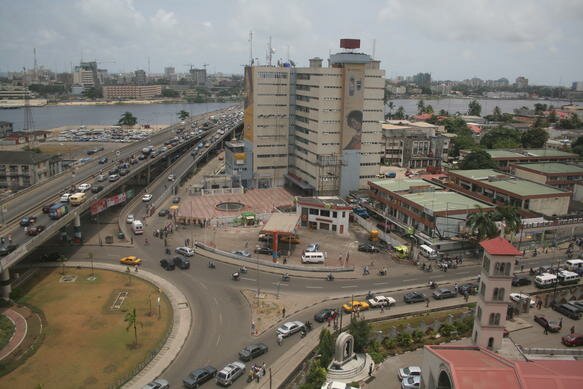 Lagos. CC image courtesy of Ulf Ryttgens.
Nigeria's commercial capital city of Lagos is set to host the 7th AITEC Banking and Mobile Banking West Africa conference, which AITEC said would address the key issues the region is facing in its increasingly dynamic financial services sector.
The conference will take on place on March 12 and 13 at the Eko Hotels and Conference Center, Lagos.
"African banks have a great challenge in overcoming their heritage of colonial banking, which was designed to cater primarily for government, corporate and high-worth individuals," AITEC said. "The bottom part of the pyramid has been badly neglected. Now that the mobile operators are setting the pace in terms of providing low-cost banking services, banks are scrambling to catch up. This they can do not only through technological innovation, but also through a customer-oriented corporate culture and service innovation."
Organisers said the conference will provide "a valuable educational forum for the financial services sector, updating CXOs and IS managers on latest international developments in payment technologies, best practices in IT project deployment, and latest trends in customer service delivery."
It will also cover broader themes of risk management, governance, regulation and compliance, and feature a range of specialist streams and workshops on a range of topics.
Expected at the conference are ICT managers and professionals in the banking and financial services sector, regulators, policymakers, high-level managers at CEO, COO and CFO level in banks, MFIs and telecom operators, innovators and service providers active in the financial services sector, telecom operators and service providers, and NGOs/civil society organisations directly involved with delivering banking or microfinance services in rural areas and media representatives.