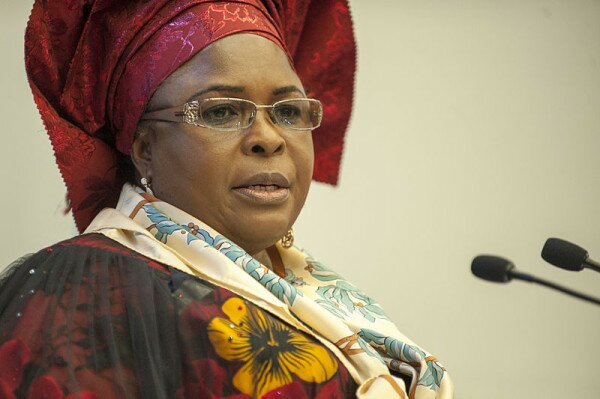 Nigerian first lady Patience Jonathan. CC image courtesy of ITU/Rowan Farrell on Flickr
Nigeria's first lady Patience Jonathan has become the target of an internet fraud, with individuals creating a total of 40 Facebook and Twitter pages in her name.
Though her office is yet to announce an official Facebook page, the social networking site has 40 accounts in her name, while there are a further 26 accounts on Twitter.
One of the fraudsters, according to the Punch newspaper, is promising unemployed Nigerians job opportunities.
"I will give out jobs to some youths to thank God for what He has done for me and in my husband's life," the post read, with some users falling for the prank.
"Your Excellency, we thank you for your caring attitude. Please make us happy and you will find happiness. Thanks and stay alive," said Rasla Raham.
However a close look at the accounts showed clear distortion of the First Lady's personal data that are publicly available.
Nigerian president Goodluck Jonathan has also battled with impersonators on social media, as scores of fake pages were created in his name. The number however reduced when the Presidency verified the president's official page, which currently has more than one million "likes" on Facebook.