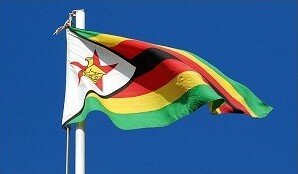 CC image courtesy of Harvey Barrison.
A Zimbabwean teenager has been arrested and charged with insulting president Robert Mugabe after allegedly posting a comment on Facebook claiming he was dead.
Gumisai Manduwa allegedly posted on Facebook saying Mugabe was dead and is being preserved in a freezer, reports New Zimbabwe.
Section 33 of the Criminal Law (Codification and Reform) Act makes "undermining authority of or insulting President" a crime against the state.
"The teenager was freed on bail on Saturday morning after lawyers from ZLHR intervened to secure his release. He was granted US$30 bail by Mutare Magistrate Sekesai Chiwundura," Zimbabwe Lawyers for Human Rights (ZLHR) said.
ZLHR said this is the second case the organisation has been involved in over a Facebook message used as the cause for arrest.
In 2011, a Zimbabwean man was arrested and charged with subversion, although the case was dropped as the Facebook message in question could not be found.