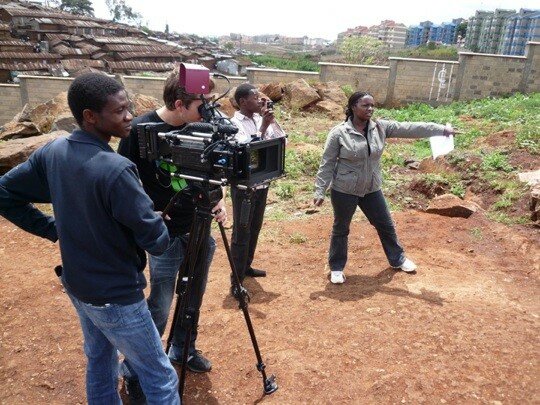 CC image courtesy of Ktownafrica
FansConnectOnline Limited, owners of the Afrinolly entertainment app, will announce the winners of its Short Film Competition today, instead of the earlier announced date of January 20, with the postponement in honour of Komla Dumor, the late Ghana-born BBC journalist who was a judge in the competition.
In a statement, the organisers described Dumor as a powerful storyteller with a very unique voice.
"BBC's Komla Dumor represented the best of African broadcasters. We join the world in mourning one of Africa's illustrious sons, a true gentleman, a man of foresight and a consummate professional who is passionate about anything that will further the progress of our continent Africa, especially her youths," organisers said.
They added that, as a judge, Dumor was excited about what Afrinolly Short Film Competition meant to African Filmmakers. They said he was instrumental in the selection of the finalists.
"Guys, I have finished reviewing the films and I must say all of them deserve commendation for the effort. Bringing it down to ten was difficult," Dumor told the organisers.
They noted that he was friendly, encouraging and supportive.
Bobola Oniwura, creative intelligence analyst at FansConnectOnline Limited, told HumanIPO Dumor was passionate about telling African stories.
"[He had] passion for telling African stories and the strength of professionalism," he said.
Oniwura said the late journalist would be honoured at the competition's closing ceremony next month.
"We are still brainstorming on how, but we will surely honour his memory at the closing ceremony of the Afrinolly Short Film Competition on February 22," he said.