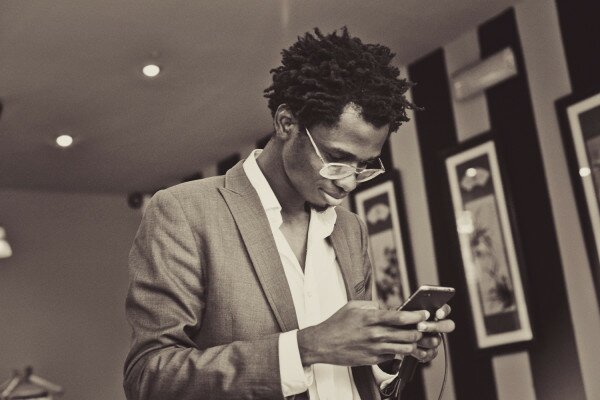 Bankole Oluwafemi, editor, TechCabal
TechCabal this week announced its Battlefield startup competition, taking place at next month's Social Media Week (SMW) Lagos, Nigeria. Bankole Oluwafemi, editor of TechCabal, spoke to HumanIPO on the challenges facing startups in Africa, the uniqueness of the Nigerian market and what the judges will be looking for in the startups that participate in the challenge.
HumanIPO: What is your view on the African startup ecosystem?
Oluwafemi: African startups are coming into their own. A lot of investment is coming in from abroad, but more is needed, and quite a bit of it needs to come from within Africa.
What is unique about startups in Nigeria?
Mostly the fact that they are in Nigeria, where the addressable portion of a 170 million strong population grows every day, an immense market opportunity that is almost as big as the whole of East Africa – if not bigger – combined. They might not realise it yet, but they are truly blessed.
There are so many sectors in the economy for startups to proffer solutions and innovations, yet they are underperforming. Why is this so?
Well for startups to perform optimally in all these sectors of the economy, the economy needs to be conducive for the startups themselves. The good thing is resource and infrastructure challenges and an arid funding climate haven't deterred local founders from undertaking acts of entrepreneurial bravery. They are heroes.
What challenges are peculiar to the startups in Nigeria?
In order of importance – electricity, internet and funding. The funding problem is not peculiar to Nigeria, but it is probably more acutely felt.
What is the rationale behind Battlefield?
The most obvious one is helping make the dreams of some startups come true by giving them a funding jump-start. But beyond the token prize money, we hope that the event will facilitate high value networking opportunities for startups and investors, as well as deeper awareness for Nigerians at large of the growing digital and entrepreneurial revolution. The startup Battlefield is one of the ways that TechCabal.com is making these happen.
How did you bring the various partners on board?
Well we reached out to them in advance and shared our vision with them, and they were very supportive. Stanbic IBTC is very bullish on SMEs, which is the category that startups fall into by default. Jobberman and Konga.com are homegrown technology companies that have achieved significant success in the Nigerian market and we are happy that they are using this opportunity to give back to the ecosystem. Etisalat is also pitching in to provide additional swag and gifts for our finalists. We are grateful for their support.
What is your expectation for the challenge?
We expect to see some really kickass technology businesses emerge from the woodwork to try and claim the prize, so this is as much about discovery as much as it is about creating opportunity in the ecosystem. Investors and potential synergists are invited to take a front row seat as we showcase the best of Nigerian technology startups to the world.
What do you think the judges would be looking for?
The judges will be looking for sound technologies behind promising products, sound business models and go to market strategies that are communicated clearly. By the time the participating startups go through the initial selection process by an expert committee, another checkpoint at the faculty which winnows them down to seven finalists, one on one sessions with the faculty at the academy and then finally face the judges on D-day, whoever gets the prize will really deserve it.
How many startups have already indicated interest in participating?
The call for applications just went out a couple days ago, but the response has been enthusiastic. We will publish full details in due time.
How many are you targeting?
The initial pre-selection by an expert committee will whittle all the entries down to twenty applicants. The final seven will be handpicked by the faculty and accepted into the academy stage.
Why did you choose SMWLagos?
Social Media Week is a global platform that seeks to showcase a connected Africa in a digital age. The 2014 edition coincided with our timeline, and the mutual benefits of partnering were obvious to TechCabal and the SMWLagos committee, so it was sort of a no-brainer.
What other similar initiatives are you planning to bridge the gap that exists between startups and opportunities?
TechCabal's commitment to the ecosystem is ongoing and we will continue to unveil other interesting ways by which we can add value. In November 2013, our TechCabal Sessions with Paga's Tayo Oviosu as special guest and the likes of iROKO Partners' Jason Njoku and Stanbic IBTC's Akin Oyebode in attendance was our first public event. TechCabal Battlefield is our biggest undertaking yet. And 2014 has just begun. Don't blink, because we've got lots more coming out of our stables.
Image courtesy of Shutterstock.