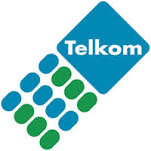 South Africa's Telkom Business Mobile has launched a new bundle plan allowing pre-pay customers to top up to benefit from flat rate tariffs.
Under the new "Smart One Rate TopUp" offering, customers pay ZAR49 (US$4.4) to benefit from flat rates of ZAR0.79 (US$0.07) per minute for voice calls, ZAR0.21 (US$0.02) per SMS, and ZAR0.15 (US$0.013) per megabyte (MB) of data.
Users also benefit from free Wi-Fi at Telkom Mobile hotspots, and certain international calls may also qualify for the ZAR0.79 (US$0.07) per minute rate.
The rates apply regardless of time of day and irrespective of networks, with the operator saying the new offering is meant to reduce the uncertainty surrounding the cost of communications, giving companies more power to plan for communications costs.
"Our approach is to offer a simplified solution at a highly competitive cost, enabling real transparency. Ultimately, that's what matters most to people managing a business's operational costs," said Megan Nicholas, managing executive for mobile solutions at Telkom Business.
The Smart One Rate offering also gives customers the option to opt for a monthly maximum airtime value, with the option of topping up further amounts once the monthly option has been exceeded.