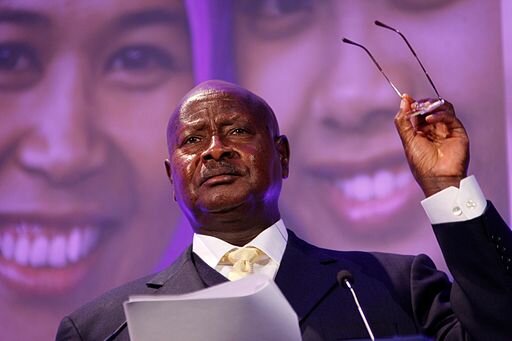 Ugandan president Yoweri Museveni. CC image courtesy of Russell Watkins/Department for International Development on Flickr
Ugandan president Yoweri Museveni has called for a computerised record of all residents of the country in order to better fight crime.
Identity cards were introduced in Uganda in July last year, though the project was suspended in September amid procurement controversies.
Speaking at the NRA/NRM victory day anniversary celebrations over the weekend, Museveni said records of all people living in Uganda should be digitalised to allow criminals to be identified "accurately and promptly".
"One solution for crime is identification. Identification enables us to fight crime accurately and promptly. Hence, the importance of the identity card project," Museveni said.
"The computerised record of all persons living in Uganda will capture everybody's fingerprints, picture and bio-data. This is not only good for fighting crime but also for elections by ensuring that the crooks, who have been tampering with the voters register, will be exposed. It will be impossible to engage in multiple voting, etc. with the computerised record of persons."
HumanIPO reported last year MTN Uganda's chief executive Mazen Mroue had said the absence of a national identification system in Uganda provides loopholes that hinder large numbers of mobile subscribers from registering SIM cards.