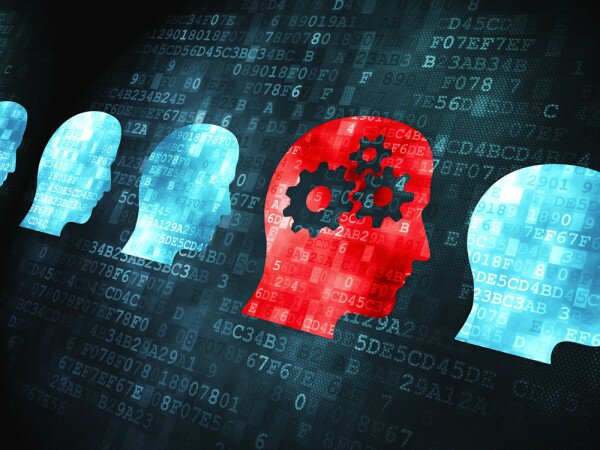 Fora.co is a platform that works with Africa's leading universities, organisations and governments to provide young Africans with affordable access to the best educational content online, offline and on mobile. Iyinoluwa Aboyeji, chief executive officer (CEO), spoke to HumanIPO about the startup and e-learning in Nigeria.
HumanIPO: How did you get the idea for the project?
Aboyeji: I have been thinking about e-learning in Nigeria for quite some time but I felt the market wasn't ready. In fact at my last company Bookneto – now acquired – I made a very strong case for focusing on the African market but we all agreed to focus on North America instead.
However, one day I read a report about how there were 1.7 million kids writing JAMB every year but only a few hundred thousand could get into universities. Many of these kids – now about 10.2m over several years – have had to abandon dreams of higher education. I also read elsewhere that many Nigerians were spending US$10 billion+ every year going abroad to study. Finally, I read another paper that pointed out very clearly the danger that could result from our largely illiterate youth population. They needed to be educated otherwise war will result.
All this proved to me that there was a clear need for quality education, people were willing to pay for it and this was an underserved market that from a social standpoint needed to be served so the world would not implode. We used the information at our disposal to design Fora to be the company that will disrupt higher education in Africa by offering a high quality alternative to the horrible education system at scale to lots of young people on the continent through the internet.
Do you now think Nigeria is ready for e-learning?
Yes and no. It depends in which respect.
For example, in terms of market readiness and acceptability we are ready. I know a lot of Nigerians taking post graduate degrees at University of Liverpool online, including professors. So the previous orientation that online degrees are fake or don't require as much work as on campus degrees is fading away.
Technology-wise, also, yes we are ready. Internet access has improved and there are even places you can go to study online that provide you with reliable internet and electricity. Most people have access to a laptop or desktop computer and many even know how to use it. So technology-wise we are ready.
However in terms of local content, we are still light years behind other countries. Nigerian e-learning content is often badly designed and instructional design for online courses still seems foreign to our e-learning content landscape. This is one of the reasons we have had to focus on selling foreign courses because the local courses we saw were quite simply not up to snuff. There are a few valiant efforts to increase the quality of content in Nigeria's e-learning space led by Dr Andy from Lagos Business School with GAPacademy. I really enjoy their videos. I think if there are more like him coupled with a few veteran international partners like Pearson we should see lots of improvement soon.
Finally, in the area of policy we have fallen very very far behind. In fact this I what most international online education organisations look at and conclude that the market is too early. Nigeria, maybe because of ignorance, or vested interests has not worked out clear online education policies and standards.
Tell us how your platform operates.
It is really simple.
Fora.co is an online marketplace for African professionals looking to gain new knowledge and credentials by enrolling in online courses from top universities and professional organisations in North America (and soon enough Europe). We have over 500 amazing courses from some of the best universities and professional organisations in the world including University of California, Berkeley, MIT, Columbia, Cornell, University of Washington and the American Bankers Association amongst several others and we keep adding more courses every week. Very soon, we will add post graduate degree programs especially MBA's and Phd's in Education from top schools like University of Liverpool amongst others.
Up till now, we have been selling to enterprise, which entails mostly banks, recruitment companies and the civil service, but we will be launching our consumer site on February 19 so watch out for that.
Most of the institutions you mentioned offer online courses free, what additional services do your your target visitors?
They may offer courses free but they don't offer the same courses we do free. A lot of the courses they offer are introductory level and they don't provide strong certification for these courses but in the case of the courses we offer, these are deeply technical subject areas where some prerequisite knowledge is required and the courses are backed by strong certification by way of diplomas or degrees by the university. So what we offer is in an entirely different category from what you see on MOOCs.
That said we do offer some value added services all the same. For example, we are working with a major financial institution to provide education loans to our users who are young professionals with a stable salary. The bank will finance their purchase of the course or tuition for their degree programme and they can pay in monthly installments deducted from their salary.
We are also working with internet cafes to build a network of e-learning centres where our users can walk in and use the internet to study and do assignments in the event they don't have power or reliable internet in their homes or workplaces.
We also offer career counselling services in partnership with some NGOs so our users are not just wasting money taking useless courses. We want them to take courses that will take them to higher heights in their careers.
So we add a lot of value to our users beyond given them rare courses and highly valued accreditation from top schools and professional organisations.
How do you acquire your contents?
This is proprietary information so I can't really say much about this but let's just say after over three years in the e-learning industry, I have built a lot of relationships of trust in the industry and this is what I have leveraged to acquire content at great bargains for our users.
What is the cost of using the service?
Nothing. Our service is completely free but for the cost of the course you are buying. From February 19 anyone will be able to create an account and register on our site for free.
However the price of specific courses will be clearly listed on the website so you can buy it. But you can choose to peruse courses and not buy anything. It is just like Konga or Jumia in that sense.
Image courtesy of Shutterstock.