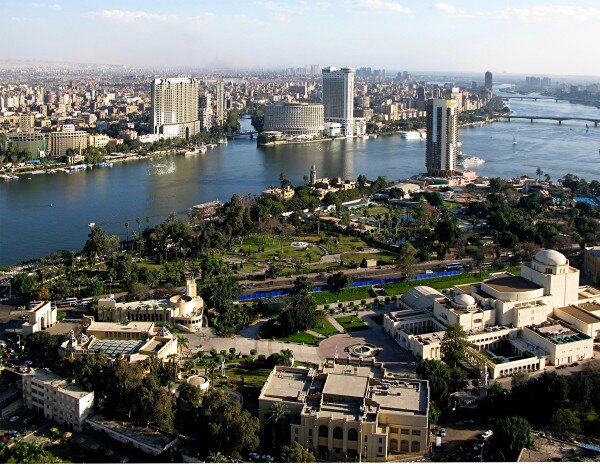 Cairo, Egypt. CC image courtesy of Raduasandei.
A consortium of Egyptian real estate developers and brokers have partnered to launch the country's first comprehensive real estate listings platform, No Corner.
According to No Corner, the concept behind the collaboration is to provide a specialist platform created by real estate players for real estate players, and to cut out low-quality and non-authentic listings from the marketplace.
"We have been noticing the rise of real estate portals in Egypt and across the region, and at first we decided to work closely with the technology focused companies that were behind these portals, but eventually we realized that these portals are not serving the industry efficiently" said Abdalla Al Abiary, the chief executive officer (CEO) of No Corner, according to Property Portal Watch.
"This is an unprecedented opportunity for the industry to own a new and strategic marketing channel," said Sherif Shams Eldeen, managing director (MD) of Saudi Egyptian Construction Company.
In addition to providing exhaustive information on apartment listings, No Corner also presents information in an easy intuitive way to simplify the real estate industry.
The consortium promises complete adherence to data security as well as privacy protection and anti-spam measures, with high industry and ethical standards key to the No Corner concept.
No Corner said overall it hopes to provide customer centric solutions, saying the team is dedicated to developing "innovative, useful and engaging" solutions in order to make finding, managing and connecting with the real estate community an easier and more productive experience.
Time is of the essence to build the Egyptian real estate market, said Al Abiary, although to date progress is good with the main developers, brokers, and banks all represented in the consortium, which has raised US$75 million to launch.
"We have to go big because this industry is moving very fast, and there are 3 serious local players that are growing their market share every day; a couple are heavily funded by Venture Capitalists. Also, a regional player tried to enter the market last year and failed miserably, but that does not mean that more regional or international players are not eyeing the Egyptian Market" said Al Abiary.