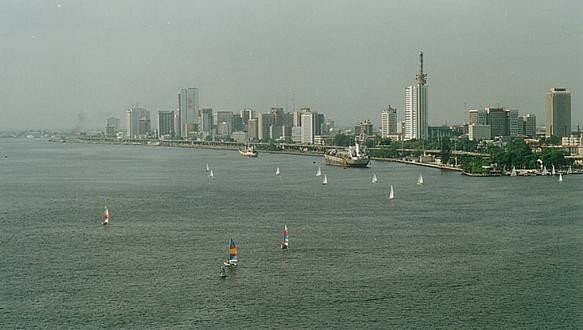 Nigeria's commercial capital Lagos. CC image courtesy of Benji Robertson.
NGClusterMap, a new platform sponsored by the Tony Elumelu Foundation, has been launched to uncover the pockets of industry clusters where companies with similar attributes co-exist in Nigeria.
Managed by African Institution of Technology, the platform will be using statistical modelling and data analytics tools provided by Milonics Analytics to provide empirical evidence for making policies on innovation and assist government in knowing the location, type and process of innovation in Nigeria.
NGClusterMap will make it easier to locate Nigerian companies, institutions and organisations that are creating a culture of innovation and entrepreneurship.
"The research will provide government and business community with. data and tools for understanding what drives clustering, in every region of Nigeria, and how policy can boost its efficiency," the NGClusterMap website said. "This project will help take guesswork out of innovation policymaking by assisting government to know where innovations are occurring, their forms, and how to nurture them."
NGClusterMap said global data shows clusters play major roles in regional job growth, wages and formation of new companies.
"It is now strategic to develop ways to support clusters because of their impacts on sustainable economic growth. This project will help find an objective, quantitative measure to understand the critical drivers of regional competitiveness with consistently based statistical methods that will help improve the welfare of Nigerians."
The project is supported by information provided by university professors, institutions of higher learning, stakeholders, and government officials. More data on startups, companies, research institutions, and several others are also being collated via an online survey.
It will cover the six geopolitical zones of Nigeria and, according to information available on the website, the Nigeria Innovation Cluster Mapping project will uncover the pockets of industry clusters where companies with similar attributes co-exist in Nigeria.