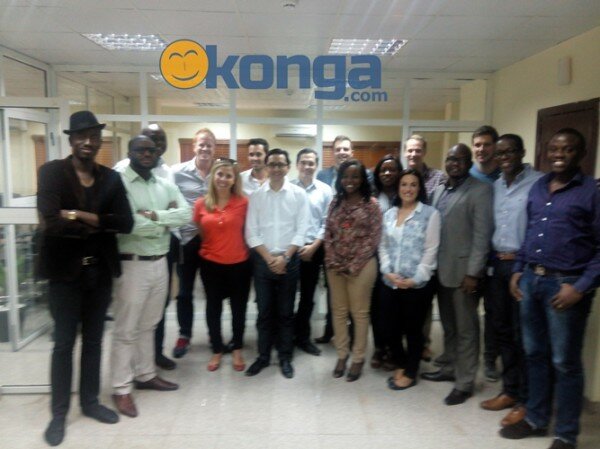 Nigerian e-commerce platform Konga.com yesterday hosted a high-power delegation from Facebook, with the startup saying the visit affirms its progress as an emerging powerhouse in Nigeria and Africa at large.
The 12-man team from Facebook was led on the visit by Nicola Mendelsohn, head of Facebook in Europe, Middle East and Africa (EMEA). The delegation met and addressed Konga.com's leadership and marketing team.
"[Nicola] highlighted the role and importance of Konga as a success story with a reputation that has gone beyond local shores but quickly gaining traction around Africa despite having only being in existence for less than two years," Konga said in a statement.
It said further the Facebook team was interested in how Konga was able to "stamp its footprint in Nigeria in such a short time with plenty of positive feedback coming from users on Facebook".
"She also emphasised their admiration and satisfaction with the successful execution of Konga's Black Friday/Cyber Friday-Fall Yakata and Konga's Christmas Campaigns while expressing their desire to further strengthen Facebook's relationship with the Konga brand with mutually beneficial partnerships that would help the brand and over 12 million active people using Facebook in Nigeria as a whole," Konga said.
Alex Kamara, chief operating officer of Konga.com, thanked the Facebook team. He spoke on how the company "goes where its users love to go".
He also revealed some of the company's planned initiatives for 2014.
In related news, the company was also honoured with an award for excellence by the Creative Entrepreneurs Association of Nigeria (CEAN). The award was given at a gala night held at the British Council gardens. The event was attended by Nigeria's minister of finance and coordinating minister for economy Dr Ngozi Okonjo Iweala, and Dr Andrew Pocock, British High Commissioner to Nigeria.