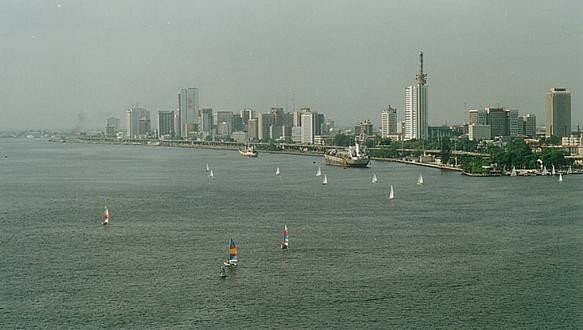 Nigeria's commercial capital Lagos. CC image courtesy of Benji Robertson.
Telecoms operators in Nigeria have signed a memorandum of understanding (MOU) with the Lagos state government to tackle challenges limiting the the rollout of telecommunications facilities across the state.
With the MOU, both parties have agreed to remove bottlenecks associated with obtaining Right of Way (RoW), while the agreement also covers other issues such as challenges posed by multiple regulation, taxation and vandalism.
The agreement will also guide the deployment telecommunications infrastructure in the state
Lagos state commissioner for science and technology Biyi Mabadeje said with the MoU operators will be able to deploy up-to-date network and rollout services that would benefit telecoms subscribers in Lagos state.
"We are looking at development in the state which telecommunications infrastructure will drive. To this end, we have slash the approval fee for 'right of way' approvals by 85 per cent to allow operators build quality network for effective service delivery for the benefit of Lagosians," he said.
Gbenga Adebayo, chairman of the Association of Licensed Telecommunications Operators in Nigeria (ALTON), commended the state government for showing the development of telecommunications infrastructure is critical to economic growth.
"Lagos will experience the best quality of service in telecommunications service delivery in the country within the next six to 12 months. This will make Lagos will become a smart city.
"We have also agreed to co-share infrastructure and to deploy the most modern equipment in our network upgrade required to make the city a smart city it is aspiring to become."