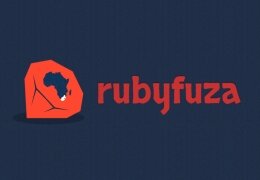 The fourth annual Rubyfuza Ruby developer's conference will be held in Cape Town from February 6, with a keynote address focusing on software development in Africa.
The conference will provide a space for local developers to network as well as workshops for attendees.
Conference organiser Marc Heiligers wants to include as many Africa-based speakers as he can, rather than sourcing them from overseas.
"At this stage the interest is so great I could fill the slots with international speakers only but it's important for us to have local speakers, and it's also important to have new speakers every year so we're making sure we refresh the line up," he said.
The keynote address will be delivered by Thoughtworks developer Charlene Tshitoka.
"It's about how you can approach software development from an African perspective. We have our own reality and baggage and we need to consider that as developers and how it fits into our story," she said.
The event is expecting more than 140 developers from around South Africa, up from 64 in 2011.
Past conferences have featured a Coderetreat, a day long event focusing on the fundamentals of software development and design, and RailsBridge, free workshops to get individuals coding on Ruby, Rails and other web technologies.
This year's conference will include RailsBridge, Introduction to Functional Programming, Coderetreat, Scrum Simulation and AWS Workshops.