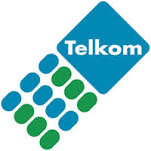 Telkom has said it is aware industrial action at the South African Post Office (SAPO) is affecting the delivery of Telkom account statements.
The part state-owned operator is advising customers to contact Telkom to enquire about their outstanding balances and due payments, with the easiest method using Telkom's balance enquiry SMS system.
"Customers need simply send a text message of their 10-digit Telkom landline telephone number, followed by a space and the account holders ID number from a mobile phone to 0123210210," Telkom said.
"A return SMS containing the current balance, amount due, the due date of payment, last recorded payment and date of last payment received will then be sent to the mobile phone."
Telkom customers can also view their balances on the Telkom App for iPad and Android, which is available for free download from the Apple App store and the Google Play store.