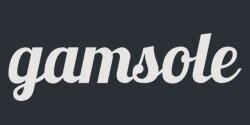 Nigerian game developing startup Gamsole has opened applications for new developers, while also launching new in-app features, expecting strong growth in 2014 on the back of new funding.
HumanIPO reported on Monday Gamsole was one of five companies to receive funding from the Microsoft 4Afrika initiative.
Gamsole chief executive officer (CEO) Olaniran Abiola told HumanIPO the money supports the company's plans for fast growth this year, and will be used on recruiting new developers to the Lagos-based team with a view to expansion of the company and revenues in 2014.
"The Microsoft 4Africa fund provides invaluable support helping entrepreneurs further bootstrap their company without giving up equity or control. It also ensures they don't miss out on the kind of fast growth that only major cash infusion can provide," said Abiola.
"In a developing continent like Africa where there are few investors compared to the number of entrepreneurs, taking investment is very expensive as it requires giving up lots of equity and control in your company. As a gaming company, Gamsole can focus more on consumer satisfaction as we can hire more talent with this fund."
Abiola said the company is looking to headhunt Africa's best developers, with many applications from across the continent already received from those willing to relocate to Lagos.
"It's not about the money we are offering them, they could earn much more in Europe or US. They love what we are doing at Gamsole and see a bright future in it. They see it an opportunity to make history," the startup said.
With expansion in mind, Abiola also announced today the launch of an in-app purchasing platform in Gamsole's latest game, Juicy Fruit.
Abiola said together with the boom in mobile gaming in Africa, in-app purchasing and in-app advertising promise multiple paths to increased revenues in 2014.
"The disruption mobile has brought to the world of gaming is here to stay and we know for sure that gaming on mobile phones and tablets will be very big in Africa and also globally. Our players come from various parts of the world. We're positioning ourselves for the local and global boom".