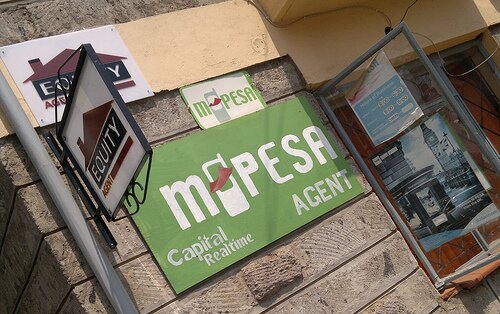 CC image courtesy of Kopo Kopo, Inc. on Flickr
A book on Kenyan mobile operator Safaricom's mobile money service M-Pesa has been released, documenting the initiative's evolution and impact on Kenyan society.
M-Pesa, the world's first mobile money solution, was introduced in Kenya in 2007.
"Money, Real Quick- The story of M-Pesa" was co-authored by Tonny Omwansa, a lecturer at the University of Nairobi and Nicholas Sullivan, a senior fellow at the Centre for Emerging Market Enterprises, with funding from Rockefeller.
The book uses case studies to trace the initiative's evolution from a microfinance tool to a complex financial transactions platform.
"M-Pesa has earned its place as the most disruptive mobile money innovation and to date none other has come close. M-Pesa has changed people's lives in ways that could not have been envisaged by the people who created it and that is what we have captured in this book," said Omwansa.
The platform has over 18 million subscribers and moves over KSh94 billion (US$97 million) a month in transactions.
"By crystallising the M-Pesa journey, this book will allow us to share with the rest of the world, this phenomenal innovation which has redefined the local financial landscape. M-PESA is a case study in the key roles that relevance and access have in resolving societal problems. Indeed, M-PESA has propelled Kenya to the pinnacle of global innovation and we as a country are proud of this landmark product," said Kenyan ICT cabinet secretary Fred Matiangi.