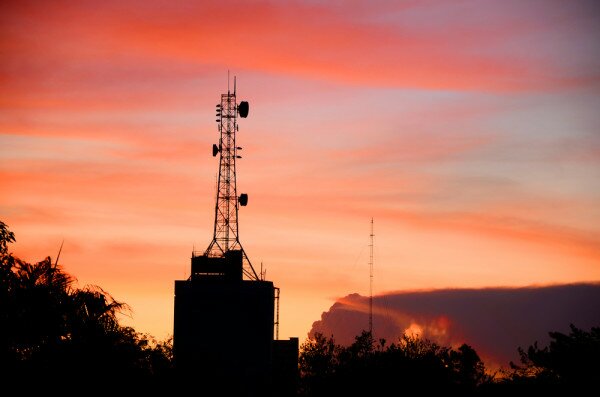 The US$24 million construction of 169 GSM sites across rural Zambia will be completed by the end of 2014 bringing mobile connectivity to over 200,000 citizens, according to the country's president Michael Sata.
Sata said the 169 Towers Project, which was launched through the Zambia Information and Communication Technology Authority (ZICTA) last year, is progressing well and promised completion in 2014, bringing the benefits of mobile access to currently unserved populations in rural Zambia.
"The 169 Towers Project will bring benefits of mobile phone service and the other services riding on it such as mobile money to more than 200,000 citizens amongst the rural population," said Sata.
Further progress has also been made on a range of projects aimed at achieving universal access and bridging the digital divide, Sata said.
Work to expand Zambia's fibre-optic network is underway, with the president saying the network will span 8,000 kilometres (km) by the end of 2014, up from the current 7,385km network.
"These projects will contribute significantly to our goal of narrowing the digital divide between urban and rural areas and thus stimulate socio – economic growth in the country," he said.
Sata said the government's "Connected Learning Institutions Project" is also contributing vastly to improving the country's education system, with providing public schools with computers a key priority for the government.
The president said as of December 2013 ZICTA had set up computer laboratories in 47 public colleges, as well as 150 primary and secondary schools.
Sata also announced an initiative to develop a computer assembly plant in the country's capital Lusaka, in a bid to improve the accessibility of affordable computing equipment in Zambia.
The assembly plant will contribute towards job creation, and will also see local resources such as copper put to use in the manufacturing process, the president said.
Overall, Sata said the government is committed to digitising across all sectors of government services, and industry to boost business and trade.
"Going forward, our Government is focusing on promoting e-commerce and use of ICT in trade promotion, establishing e-Government online services and promoting e-education, e-health and e-agriculture."
Image courtesy of Shutterstock.