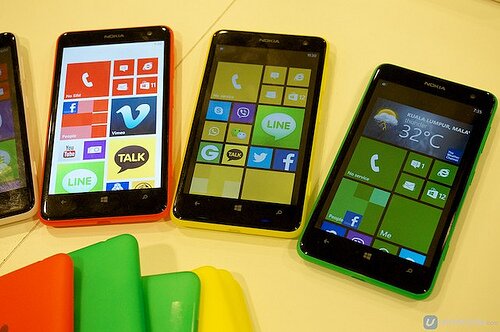 CC image courtesy vernieman on Flickr
Nokia has officially unveiled its latest 6-inch Lumia smartphones in Nigeria, the flagship Nokia Lumia 1520 and the more affordable Lumia 1320.
According to Olumide Balogun, senior manager of product marketing at Nokia West and Central Africa, the introduction of the new devices will revolutionise the nation's smartphone market and give the company a competitive edge in the phablet category.
The devices, he said, were designed with the latest "Lumia Black" software – an update of the Windows 8 operating system.
"Both devices come pre-installed with business and productivity applications and a unique new photography application called the Storyteller app which allows people tell stories of places they've visited using pictures. The Storyteller App seamlessly merges two Lumia signature experiences, PureView Imaging and HERE maps, to allow users relive their photos in a new, dynamic and interactive way," Balogun said.
The Lumia 1520 has a 6-inch 1080p Full HD screen, and also features an enhanced start screen with a third column of live tiles to minimise scrolling and make apps more accessible.
It also has a 20MP PureView camera that offers optical image stabilization, oversampling technology and zooming capabilities that allows easy capture and editing of high quality pictures.
HumanIPO reported earlier this month Nokia had introduced three new devices in its Asha range into the Nigerian market – the Asha 500, Asha 502 and Asha 503.